If your home is due for a design update but you have a limited budget and even less time, you're in the right place. We thought of 10 home décor ideas to help you start. With something as simple as an accent wall, colorful light bulb, or new throw pillow (or other home décor ideas if those aren't up your redecorating alley), your entire space can feel fresh, on-trend but timeless, and refined. You can tackle each of these decorating ideas in one day, even though the results will look like it took way longer to pull off.
Set Up a Cozy Reading Spot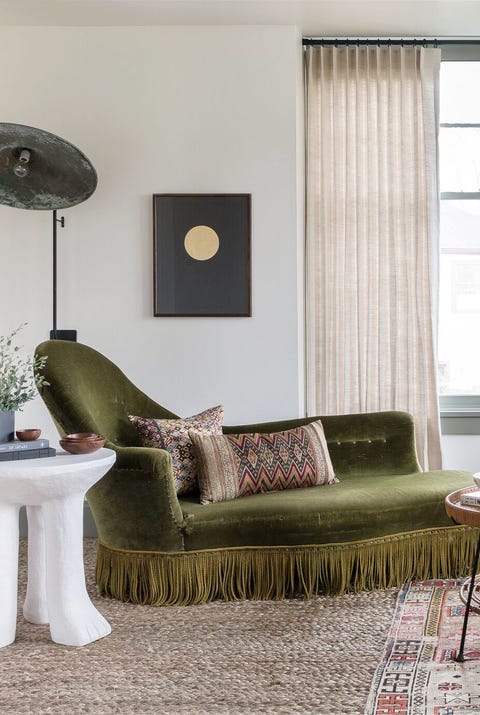 No designated reading nook? No problem. If your home doesn't have any leftover real estate to convert into a reading nook, design your formal living room to serve double duty as a cozy lounge area. Here, Heidi Caillier strategically chose furniture with fabrics and shapes that are both sophisticated and homey, perfect for entertaining or unwinding alone.
Don't Be Afraid of Black Paint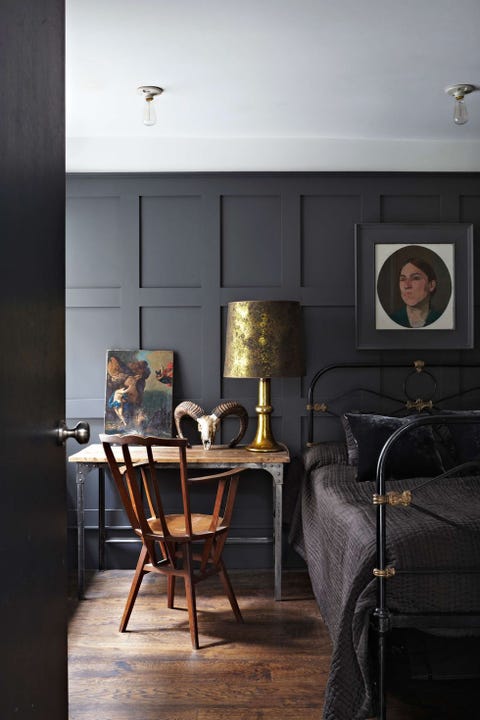 The soft black paint color in this bedroom makes it feel special and intimate in ways you'd never be able to achieve with a lighter hue (this specific shade is Farrow & Ball Railings). The eclectic furniture lends itself nicely to the darkness, too, adding a more lived in and homey vibe.
Style an Empty Fireplace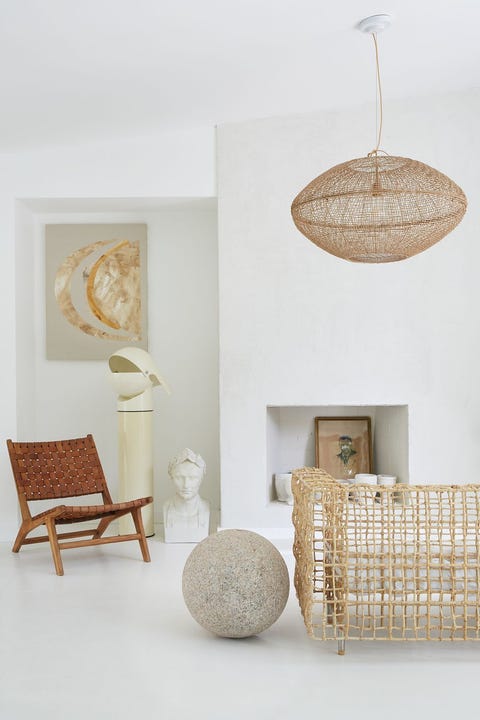 Rethink how you style an empty fireplace. In this texture-rich environment, interior designer Leanne Ford turned an empty fireplace into a little gallery to display pottery and artwork.
Treat Your Windows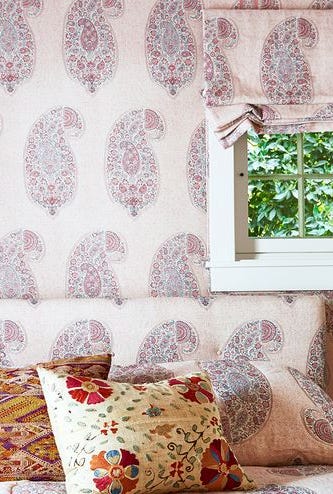 Adding the right window treatment can make all the difference. We're especially into Roman shades with a fun pattern. "It goes against decorating 101, but using small patterns together can be easier on the eye," says interior decorator Kristin Panitch, who designed this dreamy pink cloud of a bedroom.
Re-Style a Bookshelf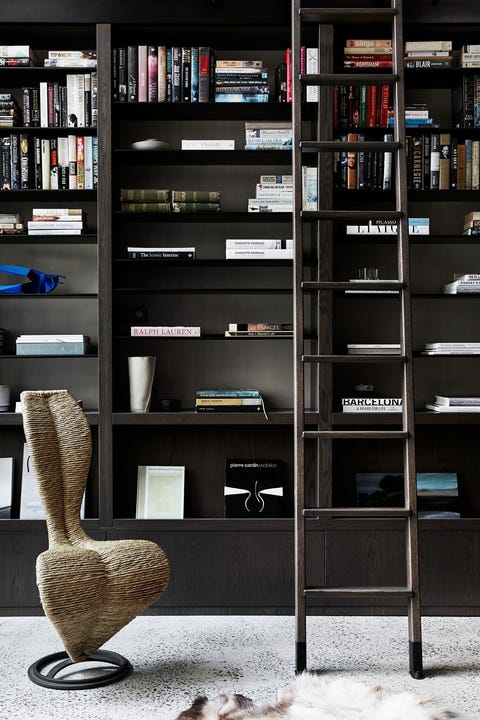 From the inky stained wood to the modern side chair and clean-lined ladder, this home library designed by Fiona Lynch is a gorgeous contemporary take on traditional design. You could fill it with books—or you could add in decor accents and accessories like vases and sculptures to break up the monotony of a wall of books. Or, color-coordinate your books. Not only will it feel more cohesive, but if you've got a lot of bright colors in your collection, they'll stand out even more.
Set up a Breakfast Nook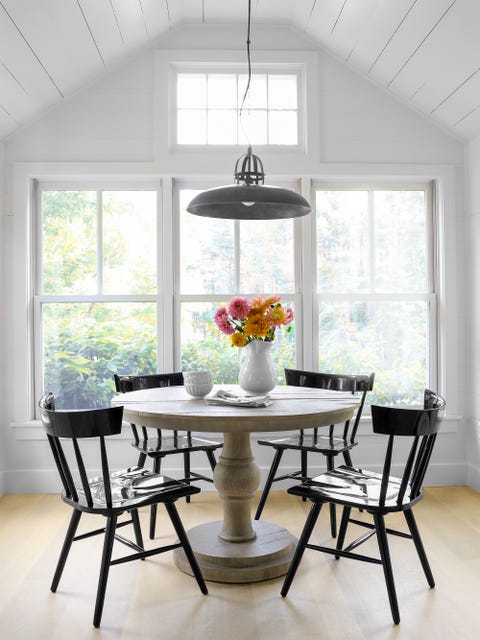 Breakfast with a view? We're in. This one is country-chic and just a touch rustic but still polished. It also proves you don't need to have an actual built-in nook to achieve the right vibe.
Spruce up Your Entryway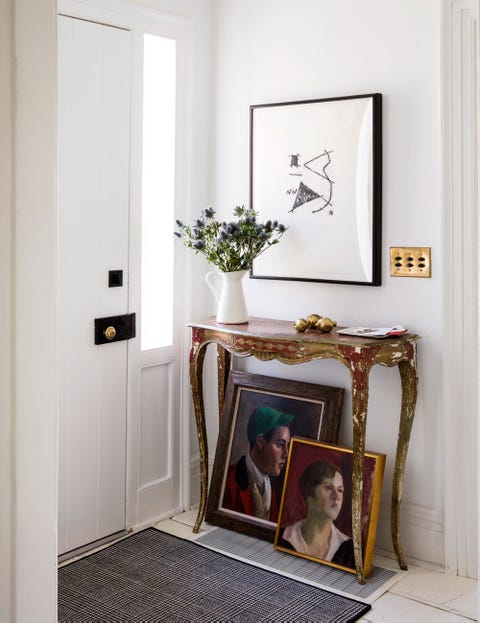 If you don't have a grand foyer—or you do but it needs some love–introduce a small console table. For a formal yet modern aesthetic, opt for a traditional table and then hang modern abstract art above it. Then lean some portraits against the wall for a laid back take on the gallery wall.
Just Add Sheepskin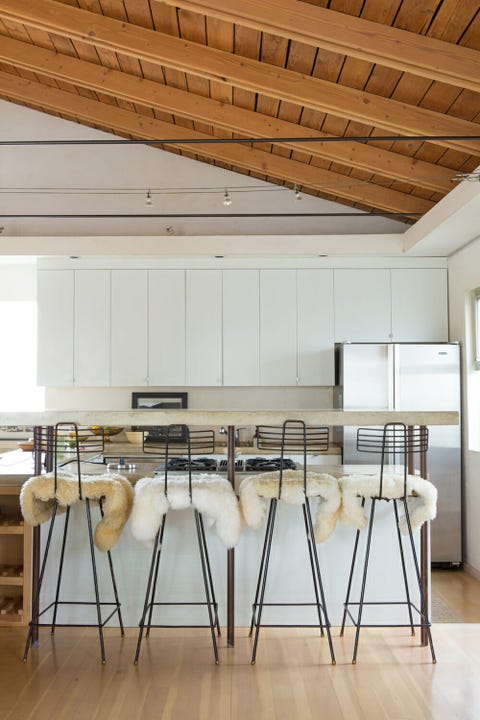 If any area in your home is feeling austere, sheepskin throws are the easiest solution. They bring in warmth, texture, and comfort while also being super affordable and easy to move throughout your space as your needs and moods shift.
Swap Out Your Throw Pillows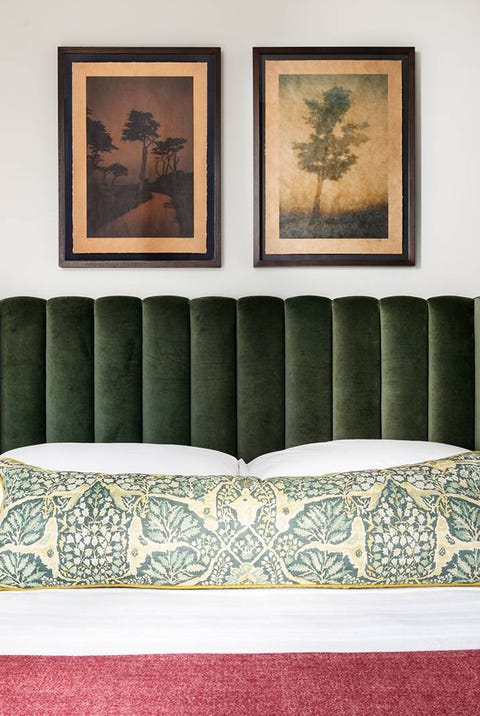 Throw pillows are the easiest way to freshen up in the bedroom or living room. Introducing a new color, print, or shape with a throw pillow can make the whole space feel new again.
Get Inspired By Nature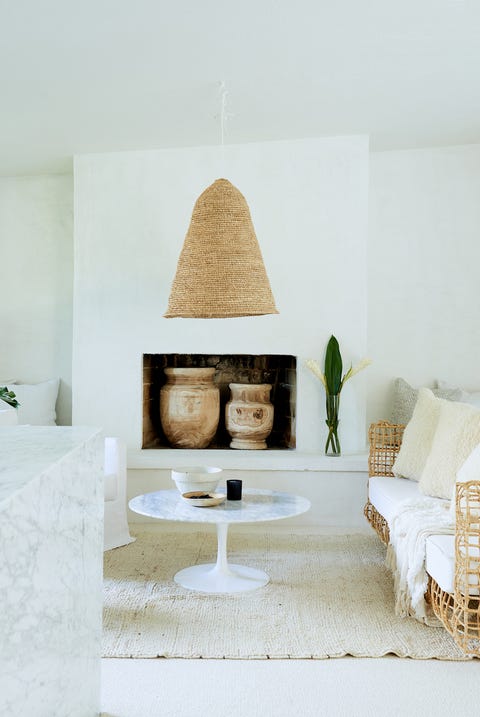 This space is rich with texture, which creates warmth and dimension. There's also plenty of character even though it's sticking to a strict color palette. For a similarly inviting and grounded environment, get inspired by nature. Think seagrass, rattan, jute, wood, brushed concrete, and marble.