We all use our iPhones for a variety of tasks, every day. One of these tasks is getting directions to places that we'd like to visit, or checking up on traffic on our commute to and from work. Maps, GPS, and navigation apps are what we use in these situations to figure out the best route to reach a destination and to get an idea of how long it will take us to get there.
Say, you're visiting a new city, and you need to visit the best places that the city has to offer; it's GPS and navigation apps to the rescue. The same goes for situations where you want to prevent getting lost in a new, unknown city. With that in mind, here are the 10 best GPS and navigation apps for iPhone, that you should consider having on your device.
1. Google Maps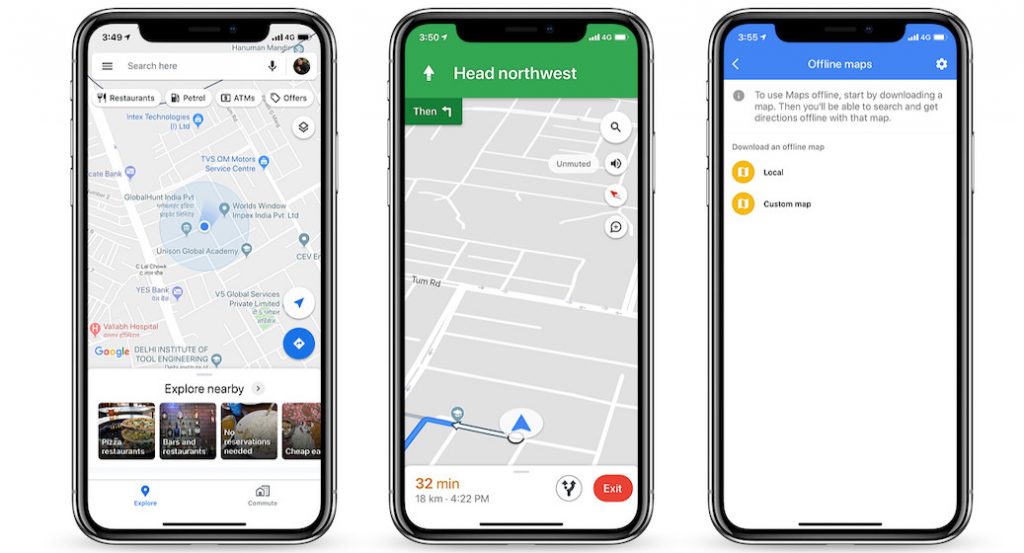 You didn't expect any other app to slot in at the top spot, did you? Needless to say, Google Maps is by far the most widely used, and trusted GPS, and navigation app in the world. Developed by Google, and distributed for free, the app features accurate traffic data, multiple modes of transport for navigation and directions, as well as automatic re-routing in navigation due to traffic conditions, or missed turns, and exits.
The app also features street view, and indoor imagery, to allow users to virtually visit a place, before deciding on physically visiting it. Best of all, though, is the feature that allows users to save maps for offline use so that they can get directions, and search the offline maps, even when they don't have any data connectivity. This can prove extremely handy while visiting new cities, or going abroad.
One of my favorite features of Google Maps is the ability to create a shortlist of options and vote in real-time. Times when you are planning to go for a memorable holiday with your buddies, this feature can come in super handy. Not to mention the incognito mode that lets you use the app privately.