6 Continue Adding Hot Water Slowly
Slowly pour the remainder of the water over the ground coffee. The entire brewing process will take anywhere from 2:30 – 4 minutes. Darker roasted coffees tend to brew faster, lighter coffees tend to brew slower.
7 Remove Brewer and Enjoy
Once the water has passed through the brewer, remove it and your coffee is ready to enjoy.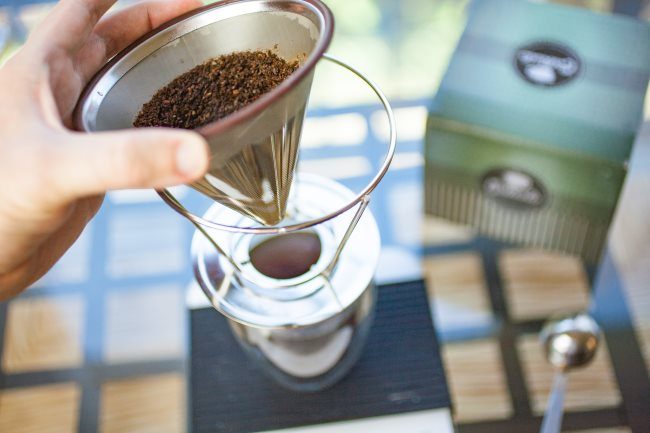 8 Cleanup
Once the brewer has had a few minutes to cool you can empty the used grounds into a compost bin or set aside for your gardening needs. You can wash the filter with hot soapy water or just rinse thoroughly. It is also dishwasher friendly, however, I would remove the rubber seal first as it could become damaged.