Make restaurant-quality Indian butter chicken at home in under 30 minutes! Join the thousands who have made this very popular Instant Pot Butter Chicken Recipe–which also happens to be a great keto chicken recipe.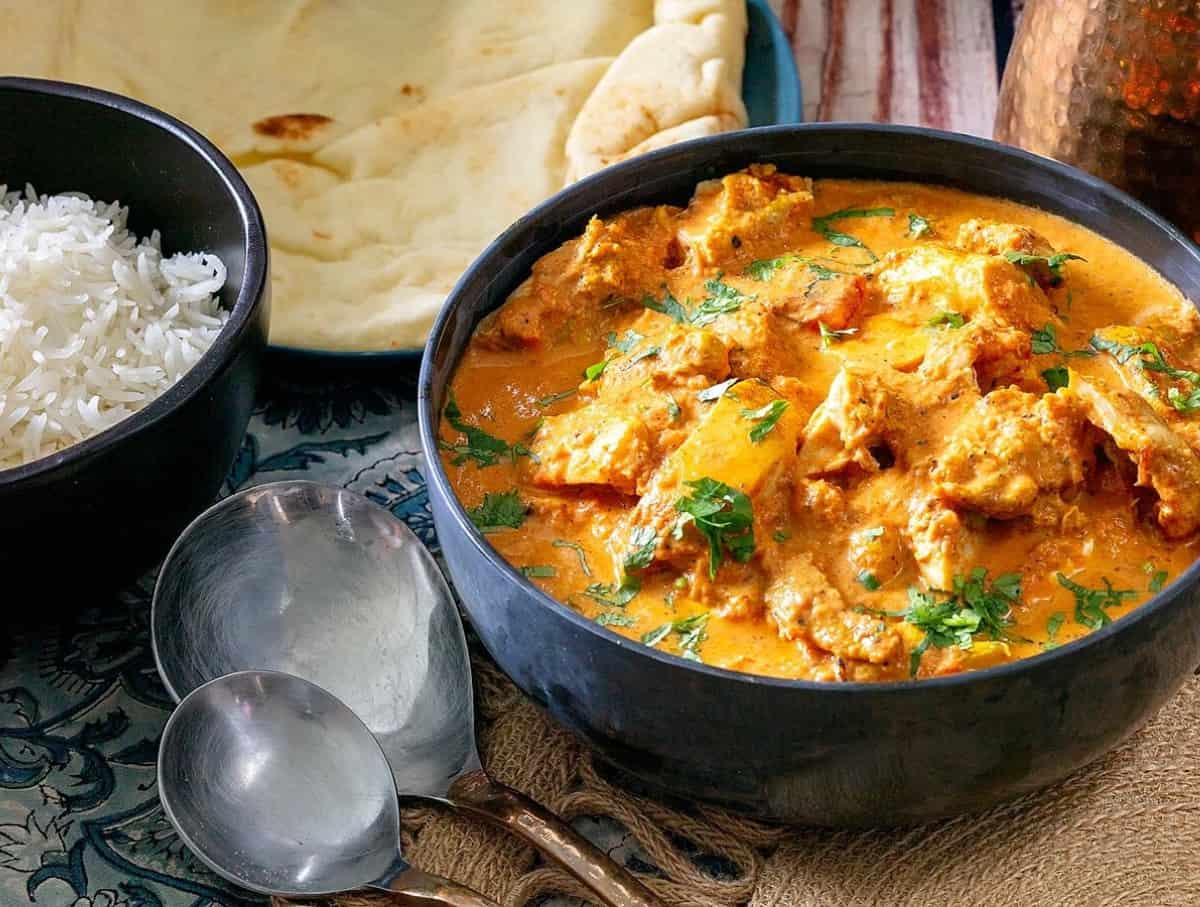 WHY IS BUTTER CHICKEN SO GOOD?
I hate when people praise their own cooking and recipes–but I'm going to break my own rule because this Instant Pot Butter Chicken recipe is the bomb. This is my most popular recipe ever. Try it for yourself and you'll see why!
This recipe is super easy. You probably have all the ingredients at home already with one exception, which is the garam masala. But that's okay because I will show you how easy it is to make it! Just click on this link for garam masala, and you will have the best, easiest, and tastiest garam masala recipe EVER. I mean, EVER.
WHY IS THIS THE BEST BUTTER CHICKEN RECIPE?
Yes, there are a lot of butter chicken recipes out there. Yes, there are many other types of Indian Chicken curry recipes out there. But honestly? This Indian Butter Chicken recipe is easy, authentic, creamy, spicy, and delicious. Plus Instant Pot Curry saves you a ton of time.
Prep Time: 5 minutesCook Time: 20 minutesTotal Time: 25 minutes Course: Main CoursesCuisine: IndianKeyword: butter chicken recipe, Instant Pot Butter Chicken, keto chicken recipe Servings: 4 servings + sauce Calories: 336kcal
Ingredients
▢1 14- ounce Canned Tomatoes
▢5-6 cloves Garlic
▢1-2 teaspoons Minced Ginger
▢1 teaspoon Turmeric
▢1/2 teaspoons Cayenne Pepper
▢1 teaspoon Smoked Paprika
▢1 teaspoon Kosher Salt
▢1 teaspoon Garam Masala
▢1 teaspoon Ground Cumin
▢1 pound Boneless Skinless Chicken Thighs, (or use breast, bone-in, or whatever works for you. If frozen, add 1-2 minutes to total time)
▢To finish
▢4 ounces butter cut into cubes, (use coconut oil if dairy free)
▢4 ounces Heavy Cream, (use full-fat coconut milk if dairy free)
▢1 teaspoon Garam Masala
▢1/4-1/2 cup chopped cilantro