Camp in a WalMart Parking Lot
You might be a little nervous at first but once you get the hang of it, it's a great resource.  Make sure to check with the manager to see if you are allowed to camp. Most likely if you see other campers there, say hello and park near them for extra security. Remember to trust your gut. A bathroom is just a few steps inside.
Camp in National Forests
You can sleep overnight in most national forests. Be sure to check with the local forest ranger before you do. They will offer insights to the area and might uncover a secret spot for you.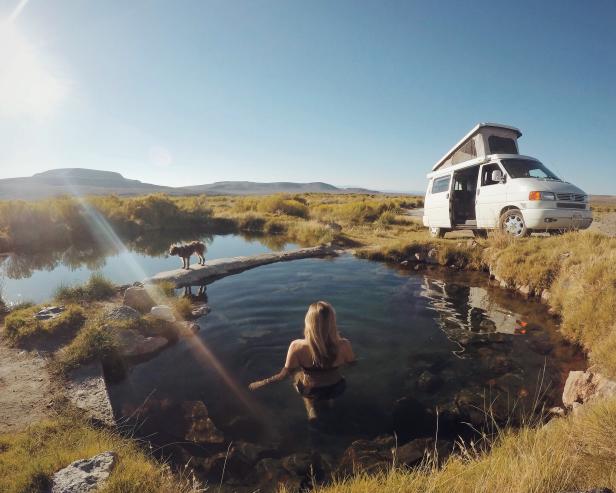 Camp Resources
If you have a smart phone, my #1 go to app is Allstays Camp and RV. You can search nearby wherever you land to see where the closest camp is and even search for free camps on BLM or forest land.  If you want to plan ahead and don't have a smart phone, check out www.freecampsites.net.