5. Swamping Your Shelter
When setting up your tent, always ask yourself this question: When it rains, where will the water go? Flat areas always seem like appetizing spots to pitch a shelter, but they're also the places where the water will pool. If it starts to rain in the night, you could easily wake up with a few inches of standing water in your tent, and that's never fun.
When you're setting up your shelter, look for proper water drainage and never choose a location that looks like it was previously a puddle. Choose established campsites to minimize your impact, camp at least 200 feet from water sources, and avoid low spots in valleys to reduce condensation and cold temperatures.
6. Giving Animals Easy Meals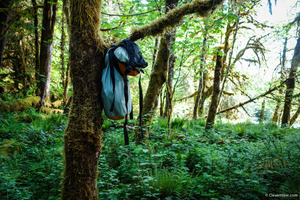 It's shocking to us how rarely I see backcountry travelers storing their food properly. And yes, proper food storage is a big deal – not just for you, for the wildlife. Feeding wild animals changes their foraging habits and teaches them to associate humans with food. For example, when bears learn to associate humans with food they often need to be trapped, relocated, and sometimes killed.
Poor food storage is the equivalent of feeding wild animals by hand, so don't be that guy. It's not hard to do and it's worth it to keep our wildlife wild. You have many options for proper food storage. Bear canisters, Ursacks, and properly hung bear bags are all solid options. Check out the video below to see what will work best for you.
7. Bringing Untested Gear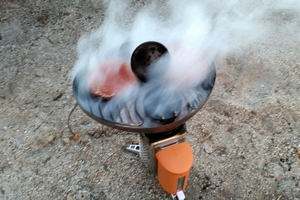 Testing gear is an essential step to pre-trip planning. Never bring an item you haven't tested into the backcountry because something is bound to go wrong. You might pack the wrong type of stove fuel, bring a headlamp with depleted batteries, or find yourself struggling to set up a new tent when it's dark and raining.
Avoid these mistakes and many more by testing your gear before you get on the trail. Also, use a lightweight checklist before every trip to make sure you aren't forgetting critical items.
8. Having A Lax Water Plan
Clean water is one of the most important factors for your survival in the wilderness. Water is also one of the heaviest items you'll carry in your pack. So it's important to strike the right balance between hydration and weight reduction on your treks. Always know where your next water source is and hydrate while you're filling up. That way you won't have to pack as much out.
For example, filling up a 3-liter hydration bladder will add close to 7 pounds to your pack. That's an absolute no-brainer if you're hiking in the desert, but an unnecessary burden if you're hiking by clean rivers all day.
9. Skimping On Planning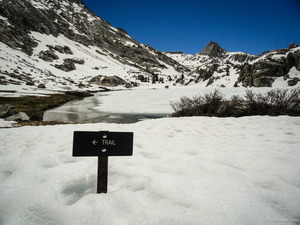 Trip planning takes time and it isn't always fun, but it is extremely important, especially for beginners. Trip planning will help you to avoid countless blunders that will completely derail your trip. During the trip planning phase you'll find the right maps, get permits, learn about current conditions (snow, fires, bugs, etc.), learn about trail closures or fire bans, and a whole lot more.
Not knowing any one of those things could easily ruin your trip or keep you off the trail altogether. Winging it always seems like a good idea until you get lost on your way to the trailhead, realize you don't have the right permit, and find out a bear canister is required for food storage.
10. Ignoring The Weather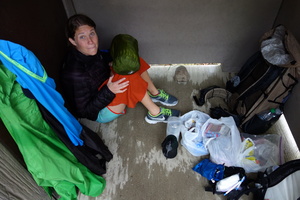 Weather in the wilderness is inherently unpredictable. Temperatures in the mountains can quickly drop and conditions can go from pleasant to treacherous faster than you might think. Being exposed to bad weather without the proper equipment is one of the most dangerous scenarios for any hiker, so don't put yourself in that spot.
Even if the forecast calls for sun, bring a lightweight rain jacket. Evenings and mornings are almost always chilly in the woods, so pack a warm jacket, hat, and gloves on every trip. If you're not prepared for wet and cold weather, you shouldn't be in the woods. Period.