In order to take good care of your health, you should have a full medical examination at least once a year. However, you should also watch out for your health between doctor visits. There are special tests that you can do in order to diagnose a serious illness, even before the first symptoms appear.
We has put together a series of simple tests you can do to estimate the risk of developing some diseases and figure out whether you need to see a specialist.
1. Anemia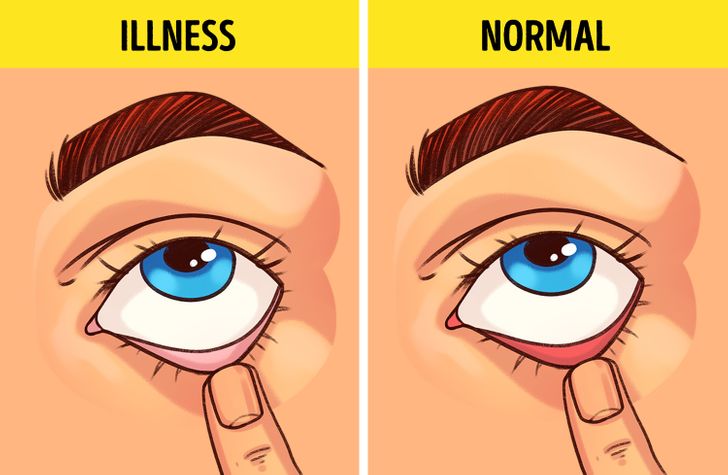 When standing in front of a mirror, pull your lower eyelid down. If the color is pink, everything is okay. However, if you have anemia, the color may be a pale pink or even yellowish. Anemia is caused by a lack of hemoglobin and indicates that the muscles and tissues in the body aren't receiving enough oxygen and can't work at 100%. If you notice that you are pale, you get tired quickly, or breathe heavily, you should get a doctor to examine you.
2. Hormonal imbalance and lack of microelements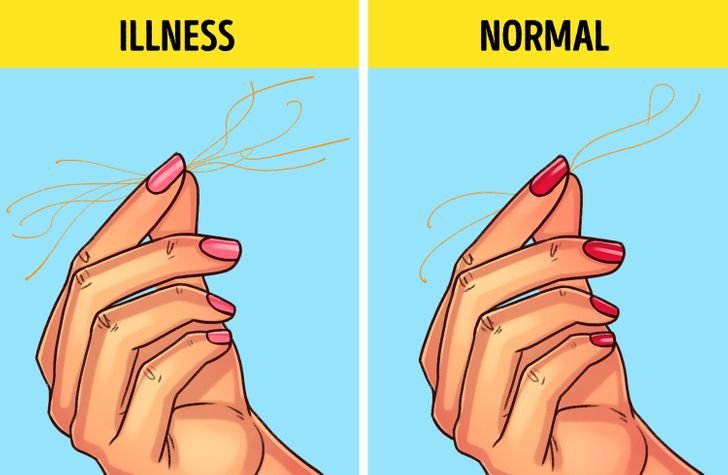 Losing hair is a natural process. According to doctors, we lose from 50 to 100 hairs every day. There is nothing to worry about. But in order to understand when it's time to worry, you can do a simple test.
Your hair should be dry and clean. Take a small lock of hair and pull. Don't pull too hard. If you have only about 2-3 hairs in your hand, it's perfectly normal. If you have more, you should visit a specialist.
There can be a lot of reasons why people lose hair: stress, poor hygiene, or serious health issues. Hair often becomes thin due to a hormonal imbalance or nutrient deficiency. These symptoms should not be ignored.
3. Heart and lung disease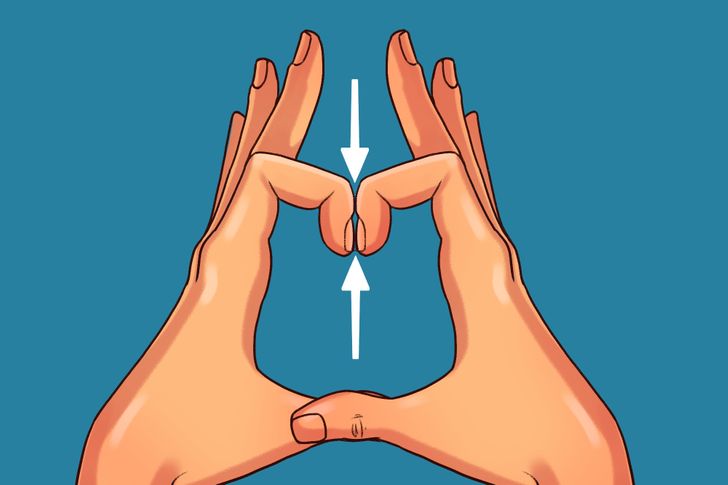 Make your fingers in the shape of an upside down letter J and put your nails against one another. Do you see a tiny diamond between them? Great, this means that your heart and vessels are perfectly healthy.
If there is no space between your fingernails, it may be a sign of nail clubbing. The fact that fingers become thicker means that the blood doesn't have enough oxygen. Oxygen deficiency can be caused by multiple reasons. For example, cardiovascular diseases, lung problems, and gastrointestinal issues.
4. Stroke and dementia