Note: You shouldn't feel your back muscles working as you pull your upper body up. Not only does this mean your technique is wrong, but it's also dangerous for your health. Use your gluteal muscles to lift your torso, while your back muscles should only help you to maintain a straight body position.
3: Jump squats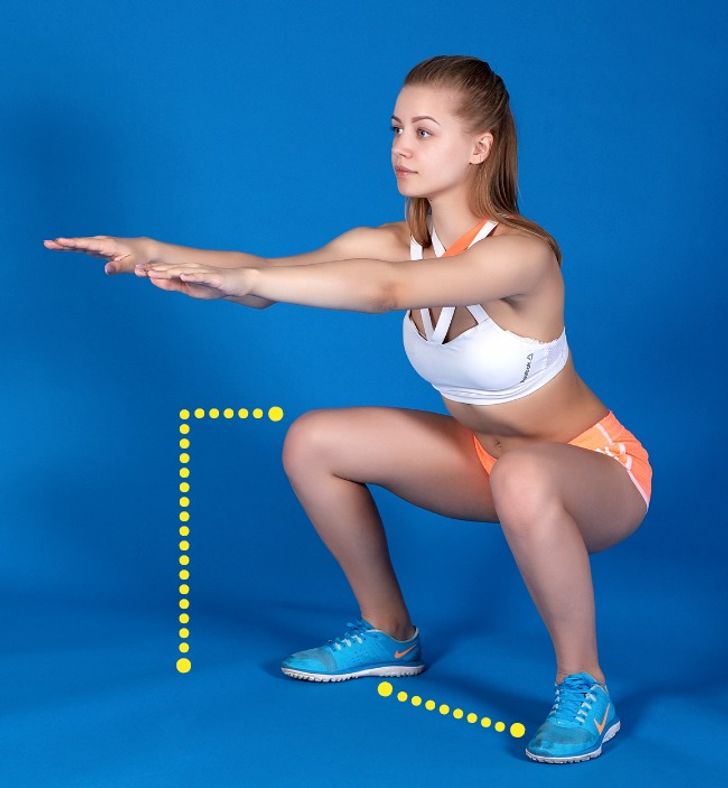 Stand with your feet shoulder width apart. Your back is straight.
Breathe in, and lower yourself into the squat until your thighs are parallel to the floor. If you're able to squat a little below parallel, that's great.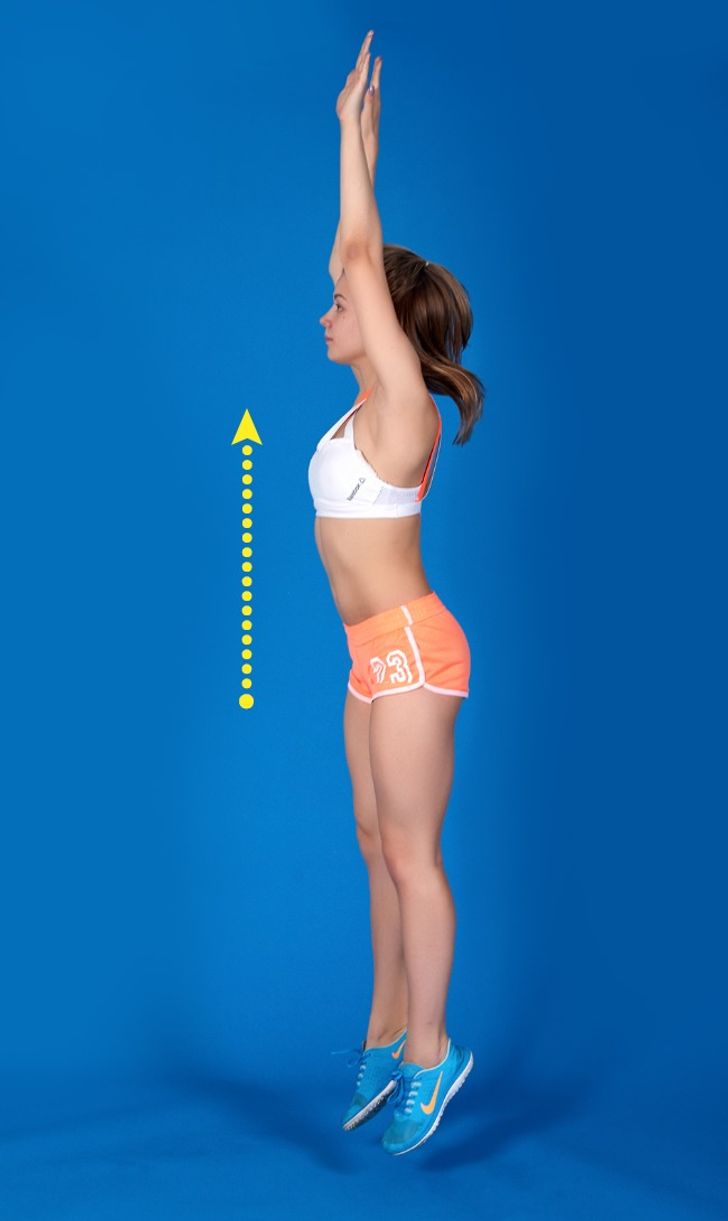 As you exhale, jump up, using the power of your whole feet to give you a lift. Try to leap as high as possible, fully straightening out your legs as you do so and using your thighs like springs.
When your feet fully touch the floor again, lower your body back into the squat position. Repeat the move for 4 sets of 12 repetitions each.
Note: Make sure that your landings are controlled and that you touch the ground simultaneously with both feet. Your knees should be slightly bent. On landing, lower the body back into the squat position immediately.
4: Bulgarian split squats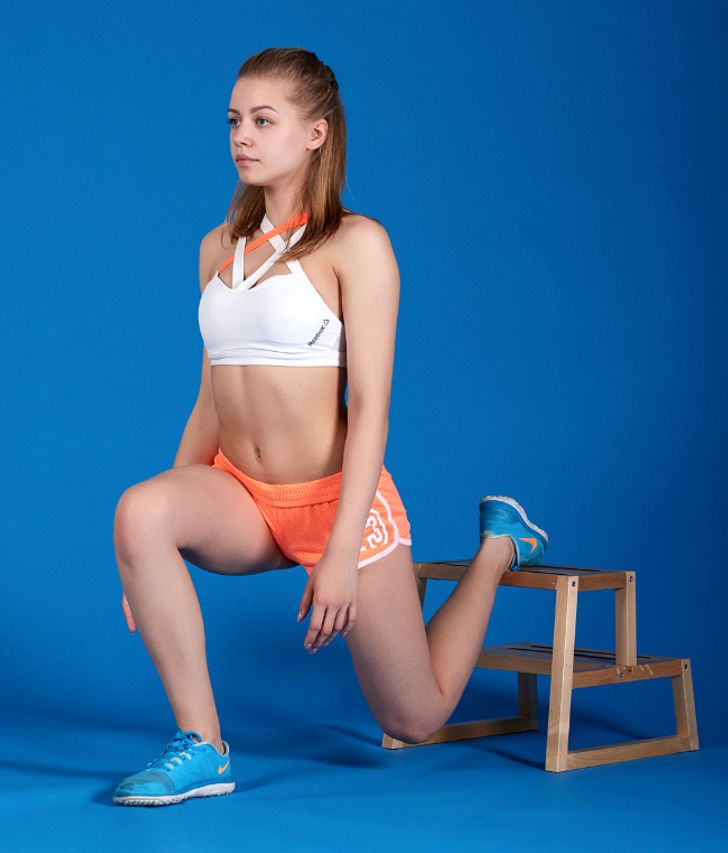 Stand with your back facing a chair or a couch.
Position one of your feet on top of the chair and take a step forward with the other leg. Keeping your back straight, slowly squat down until your thigh is parallel to the floor.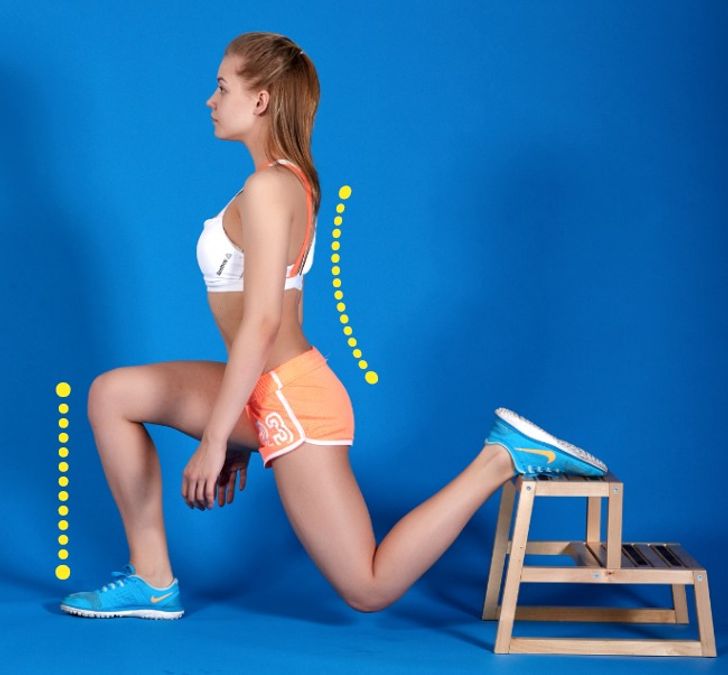 Place your weight on the front leg and bend it to form a 90-degree angle while keeping the other leg relaxed. You should also transfer your total weight back on your heel.
Return to the starting position. Do 4-5 sets of 10-12 repetitions on each leg.