Software development life cycle (SDLC) models show the ways to navigate through the complex and demanding process of software building. A project's quality, timeframes, budget, and ability to meet the stakeholders' expectations largely depend on the chosen model.
Today, there are more than 50 recognized SDLC models in use. None of them is perfect, and each brings its favorable aspects and disadvantages for a specific software development project or a team. According to our 31 years of experience in software development, we've chosen 8 most popular models to look into their essence and compare for core features.
The outline of popular SDLC models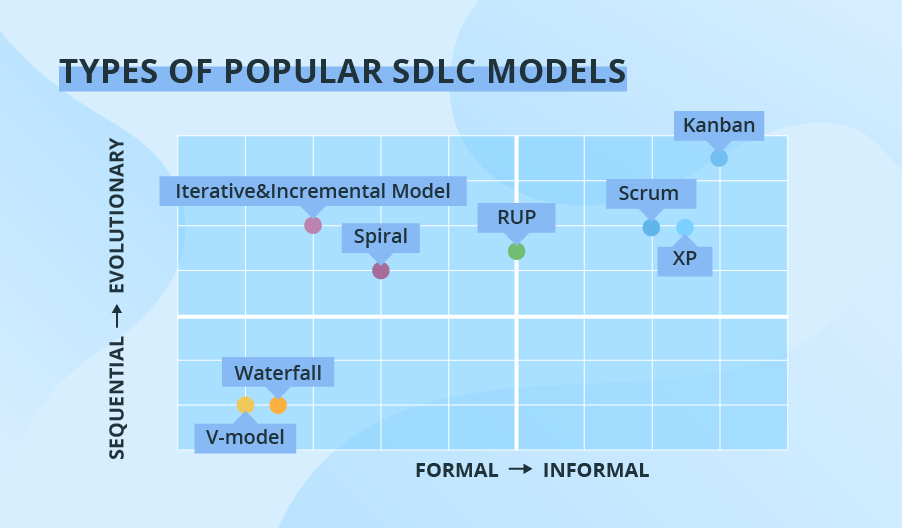 All SDLC models can be structured into several groups depending on how they approach workflow organization – linearly or iteratively – and what kind of relationships are established between the development team and the customer. The types in the lower quadrants of the chart take the sequential flow.
They are easy to implement, use and manage. As you move higher, the process becomes less rigid and offers more flexibility when it comes to changes in the requirements for future software. The models on the left side of the chart imply low customer involvement; as you move toward the right side, the models grow more 'cooperative' and include customers into different stages of software development life cycle more intensively.