How to avoid it:
Consume iodized salt.
Eat well-cooked food and avoid raw vegetables.
Take vitamin D supplements.
Consume food rich in Zinc content such as oysters and pumpkin seeds.
3. Cortisol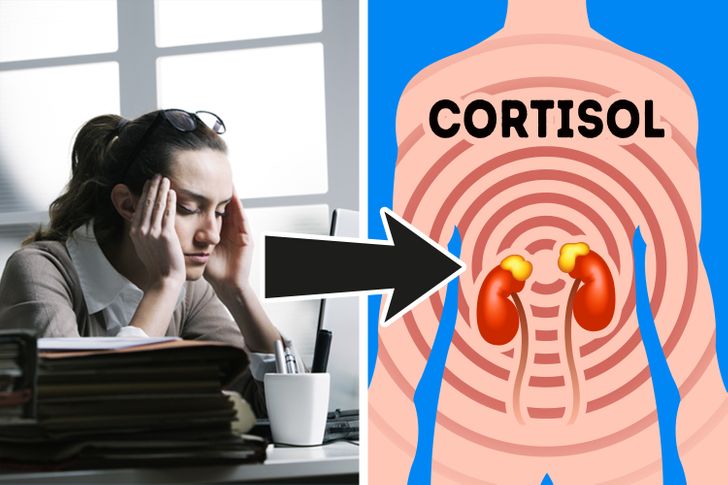 Cortisol is a hormone secreted by the adrenal glands when you are depressed, anxious, stressed, nervous, angry, or physically injured. Its primary function is to decrease stress levels by increasing blood sugar levels, suppressing the immune system and aiding in the metabolism of fat, protein, and carbohydrates. But given our often poor lifestyle choices, our body can be in a constant state of stress, leading to the secretion of cortisol being detrimental to our overall health by aiding visceral fat deposition and stimulating the maturation of fat cells.
How to avoid it:
Get at least 8 hours of sleep every night.
Avoid processed food, deep fried food, and alcohol.
Practice deep breathing, yoga, and meditation for at least one hour every day. It helps in reducing stress levels.
Spend time with your family and close friends. There is no better way to unwind!
4. Testosterone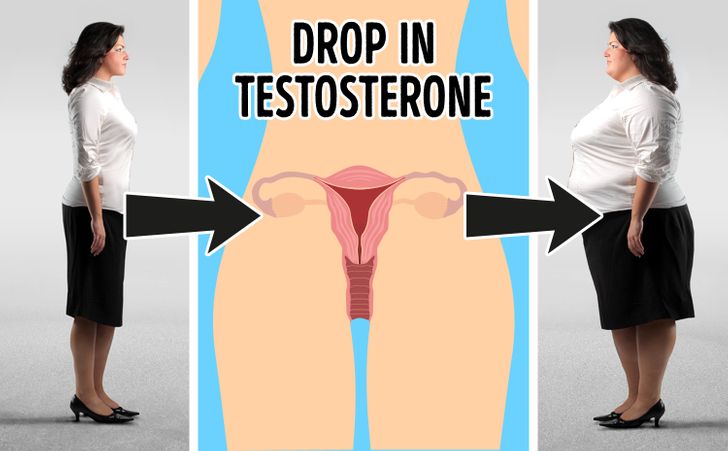 Testosterone is often considered to be a male hormone but it is also secreted by females. It helps burn fat, strengthens bones and muscles, and improves libido. Age and high stress can cause a significant decrease in testosterone levels in women, leading to loss of bone density, loss of muscle mass, and obesity.