6. Hitting the snooze button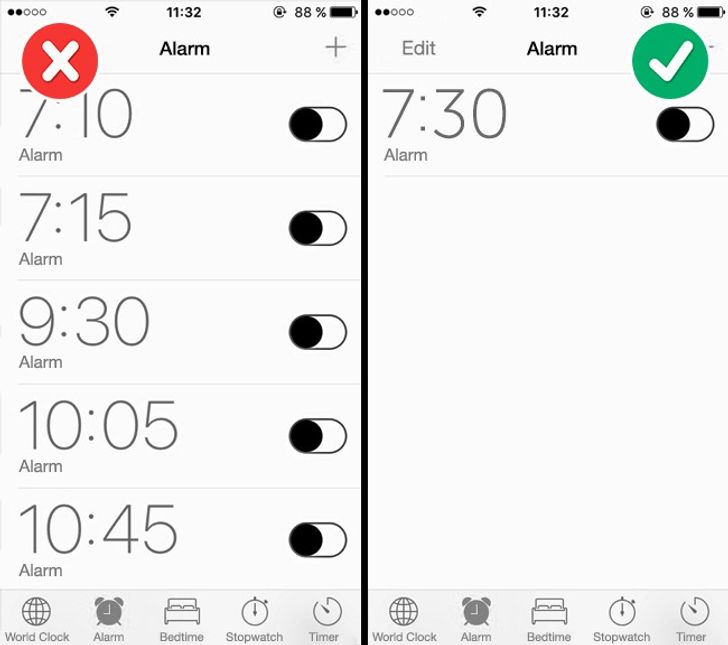 15 more minutes wrested from your alarm clock won't do you any good. Dozing off again, you might fall into the phase of deep sleep and feel even more tired upon awakening. It's best to set your alarm for the time when you absolutely need to get up – and to train your willpower.
5. Too much light in the room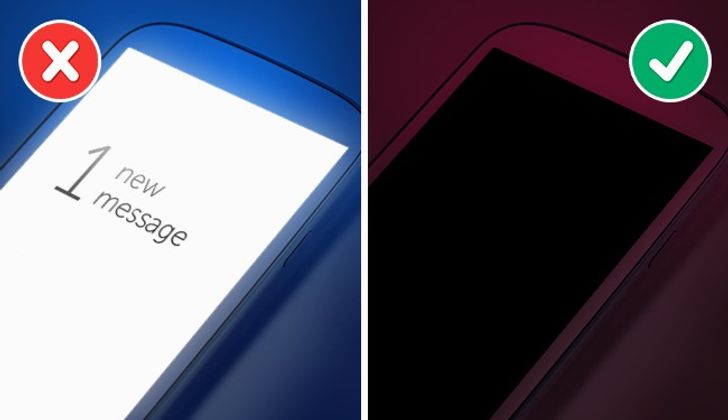 If your eyes catch any light, your body suppresses the production of the sleep-inducing hormone melatonin, which can lead to sleeping disorders. This effect applies to both natural and artificial light such as a glowing TV button or your cell phone's light signal, so it's better to completely turn off all electronics in your bedroom.