You probably know the difficulties of dealing with a sick child. While many of these illnesses are unpleasant, luckily they are not usually serious. However, you should know the basics of the most common illnesses your child might get. As a parent, it is important to be aware of the most up-to-date treatment guidelines so you can be sure your child is getting the best care possible.
We wants to teach you how to identify a serious illness in your child and how to choose the right method of treatment.
Angina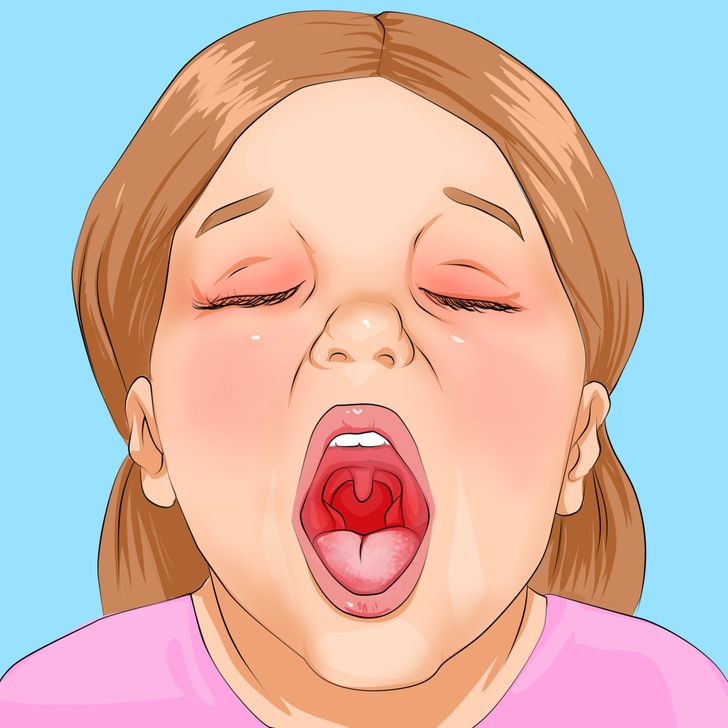 Symptoms of a regular cold:
Distinctive symptoms:
enlarged tonsils
white coating on the tongue and mouth
pain in the eyes
a fever higher than 99.5 °F
weakness
difficulty swallowing
When a child has a sore throat and a fever, it's natural to assume they're suffering from a cold. However, these symptoms can be early signs of angina. Angina is dangerous because of its serious complications. Streptococcus is the pathogen of this illness and often infects the heart or the kidneys. In order to avoid complications, doctors usually prescribe antibiotics as early as the first day of the illness. Don't refuse to give them to your kid.