Anyone who has ever tried to lose weight knows just how confusing it is to process all the information currently available. The field is buzzing with fad diets, long-held misunderstandings, and contradictory science. Weight loss information always seems to be changing, and new research is being generated all the time, so how can anyone hope to make sense of so much complexity in order to form and adhere to meaningful weight-loss goals?
To make the process of losing those extra pounds easier for you, we decided to share these 7 psychological tricks that no one ever told you about.
1. When you're eating out, always choose the smallest portion available.
Take your time to read the menu. Even if it's a place where they sell hamburgers and other unhealthy food, choose the smallest portion they have (mini hamburger, junior popcorn, personal pizza, or light salad). According to recent studies, people who don't order their own main dish tend to eat everything on the table even if they're already full.
2. Be more optimistic! Every positive thought matters.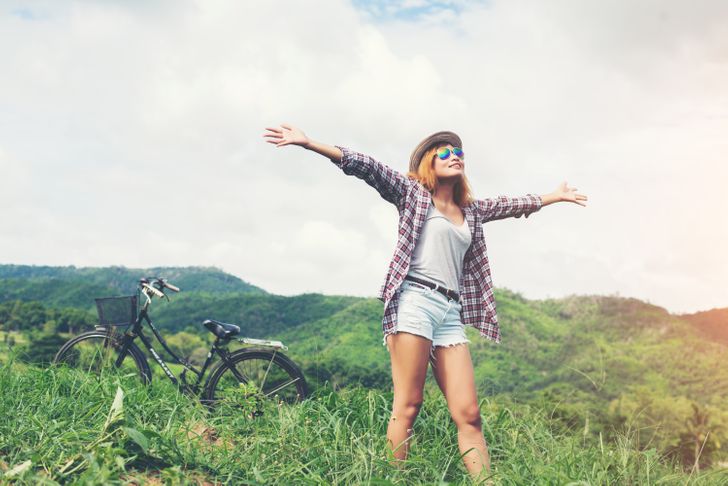 The idea is to focus only on good thoughts and repeat your goals in a positive way as if they were your mantra. For example: "I lost half a pound! That's just great!" "Slowly but surely!" "I can eat only the portion I took." "I can say NO to dessert." Such optimistic phrases will help you achieve your goals with a positive attitude.