How to do it: Stand on all fours, and stretch your left leg and right arm in a straight line. Then slowly bend them, and touch your right elbow to your left knee. Straighten up again, then change the arm and leg.
Results: Good for the torso and hip-bending muscles. It also strengthens most of the back muscles, the buttocks, and the waist.
4. Squats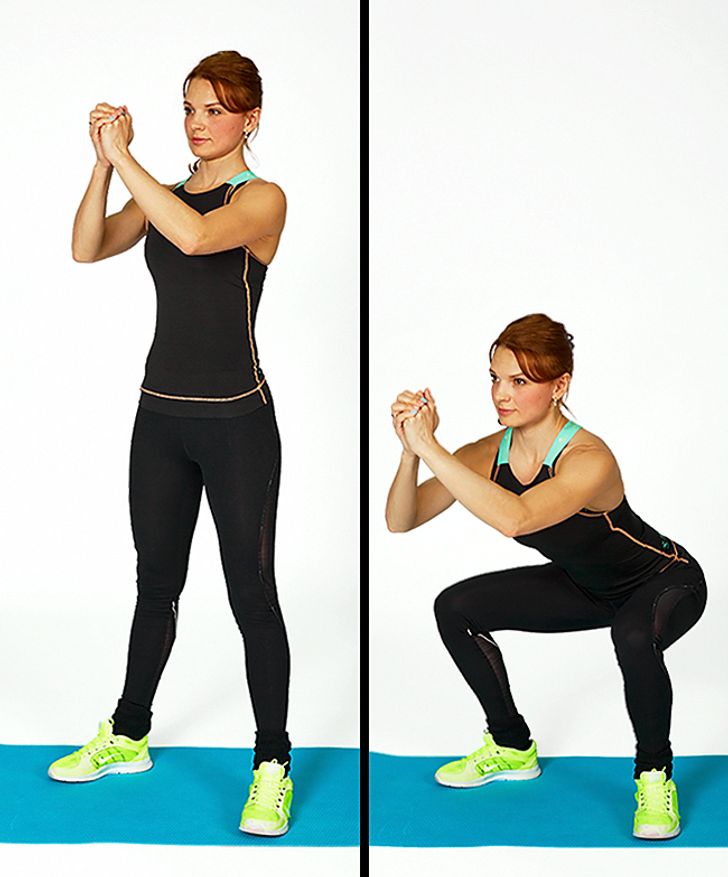 How to do it: Place your feet shoulder-width apart, standing on your whole foot. Make as if to sit on an imaginary chair, with your knees and feet on the same line and your back kept straight. You can keep your balance by raising your arms in front of you. Then rise back up as slowly as you can.
Results: Strengthens muscles of the buttocks, thighs, and ankles.
5. Exercise for abs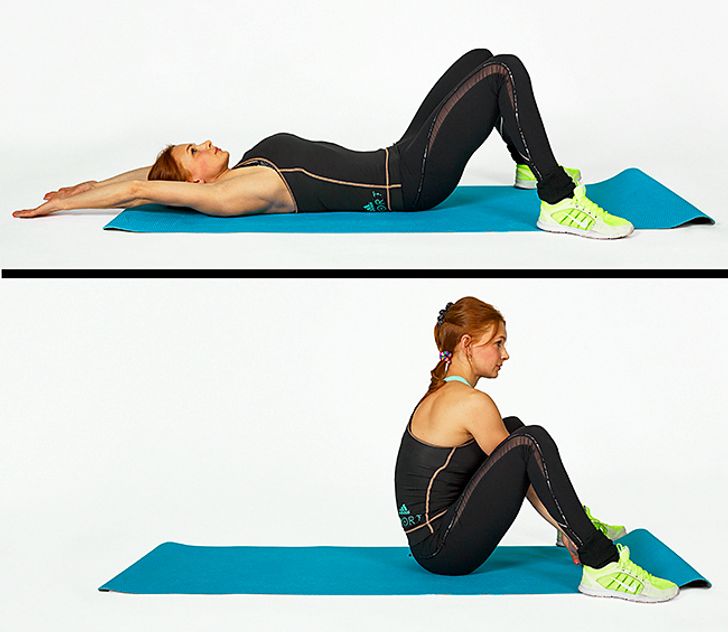 How to do it: Lie on your back with your arms stretched above your head and your knees bent. Slowly raise your upper body with your arms straight, and touch your toes. Then slowly return to the initial position.
Results: Strengthens the core muscles and burns fat due to dynamics.
6. Abs + buttocks