4. Knee-Pull Plank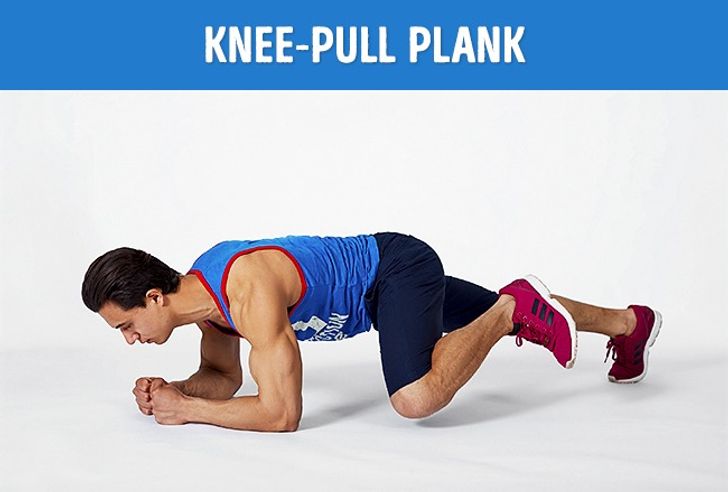 The initial position is a plank propped on your elbows. Pull your left knee to your left elbow, then return to the initial position. Repeat with your other leg. Repeat 12 times.
5. Jumps Forward and To See The Side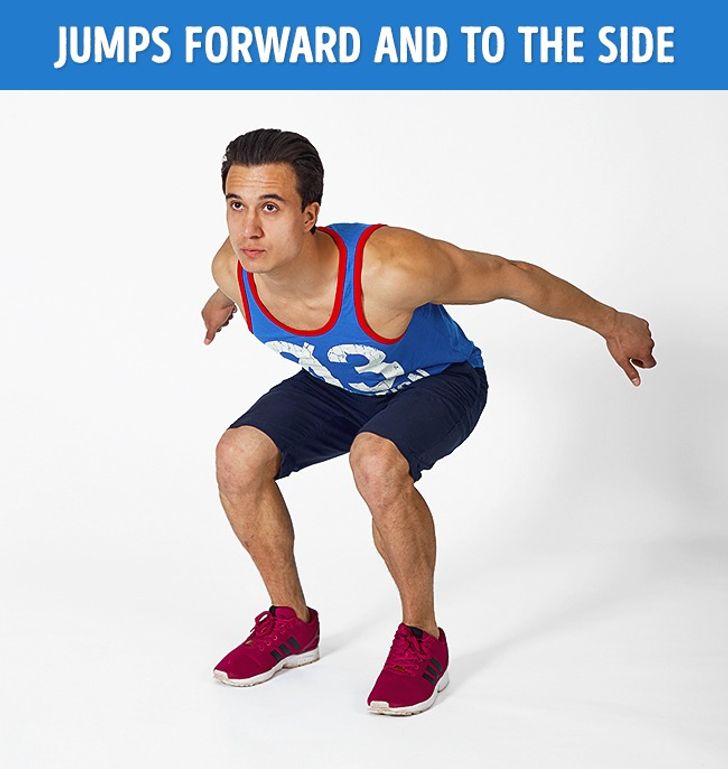 Jump up and to the side from the half-squat position, and then jump to the other side. Repeat 12 times.
6. Plank With A Raised Han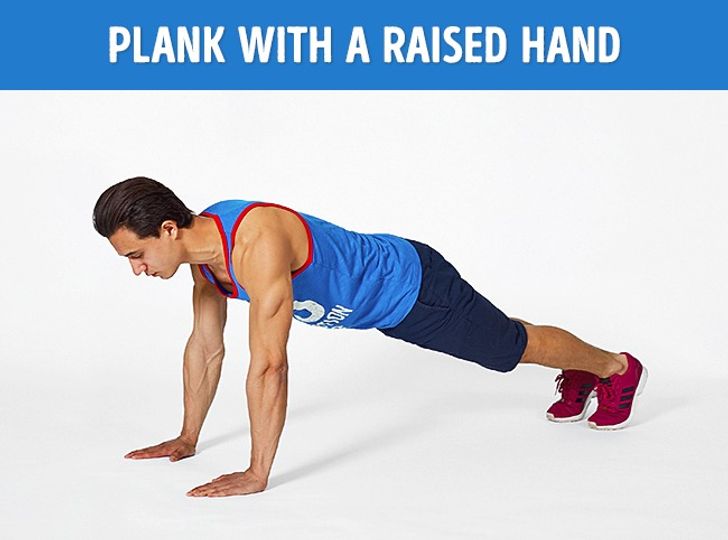 Do the plank with your legs, back, and neck forming a straight line, and your leg and stomach muscles strained. Smoothly lift your right arm until it's parallel to the floor, all the while moving your right leg to the side. Return to the initial position, and do the same for your other arm. Repeat 3 times for each side.
7. Jumps With Knees To The Chest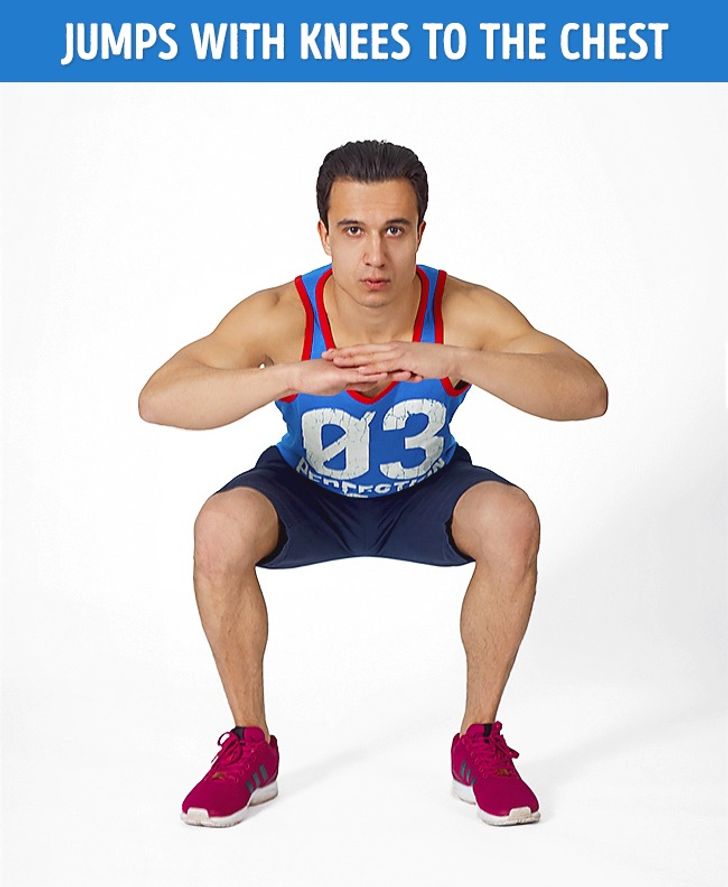 Set your heels shoulder-width apart. Your knees should be slightly bent, and your hands are in front of you. Jump up, and pull your knees to your chest as high as you can, then land softly. Repeat 12 times