They last almost a full fifteen minutes and are best viewed from one of the boats in the harbor or surrounding hills. After the display, the celebrations usually last until dawn. Locals love enjoying this day as it's also in the middle of their summer so the weather is always great! Unsurprisingly, accommodation disappears fast so be sure to book well in advance if you want to spend the New Year down under!
3. London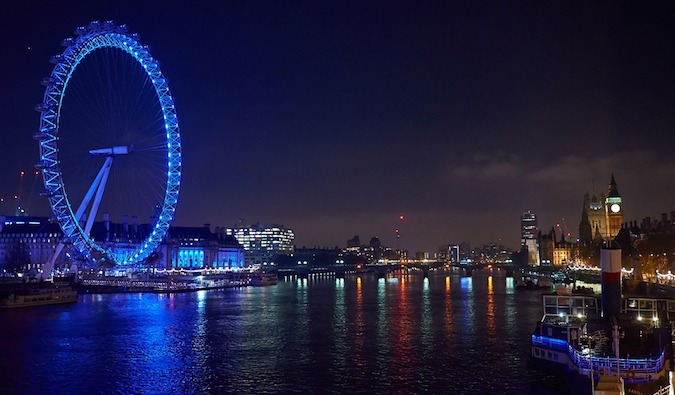 London rings in the new year with an astonishing fireworks display that's launched from the London Eye. The fireworks can be seen from rooftops and balconies all across London, so you don't need to leave your hotel to get a good view. If you want to get out there and really experience the display, the best views are from Westminster Bridge and the north embankment of the River Thames (opposite the London Eye).
4. Paris
Paris is the perfect destination for a romantic New Year's Eve getaway. It has high class dining, clubbing, fantastic fireworks, and the chance to sip Champagne on the Champs-Elysees. Around midnight, you can watch the Eiffel Tower's light show. Another great place to spend the evening is Montmartre, as it offers spectacular views of the entire Paris skyline.