Remember backyards? Those things we've been ignoring for the past four months? They're back! They might not be looking as sharp as they did before the snowfalls, but we've got some rad DIY backyard projects to bring it back to life.
1. The only thing better than a tree house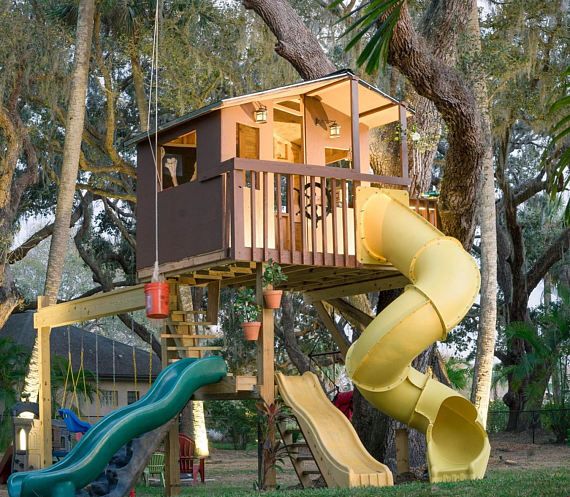 Marta Potoczek was looking for a treehouse alternative, something that looked nice but offered a little distance from the main house. Her solution was this adorable garden house, originally for her daughter to play in and now a perfect woman cave. Moral of the story: your treehouse need not be on a tree.
2. Ground-level trampoline
Do you live in constant fear of your kids falling off the trampoline? Honestly—parenting fears aside—trampolines might be fun, but they're pretty ugly structures. Well, with these sunken trampolines, you'll never have to worry about either of those things. Just dig a hole, place your trampoline, and voila!