Lie on your stomach with your feet together, bend your arms at the elbows, and prop yourself up on your hands at a straight angle.
Breathing in, carefully bend at the waist and pull up your torso while holding your head up a bit. Stay in this position for 30 seconds, then lower your body while breathing out.
Grasshopper (for buttocks and hips)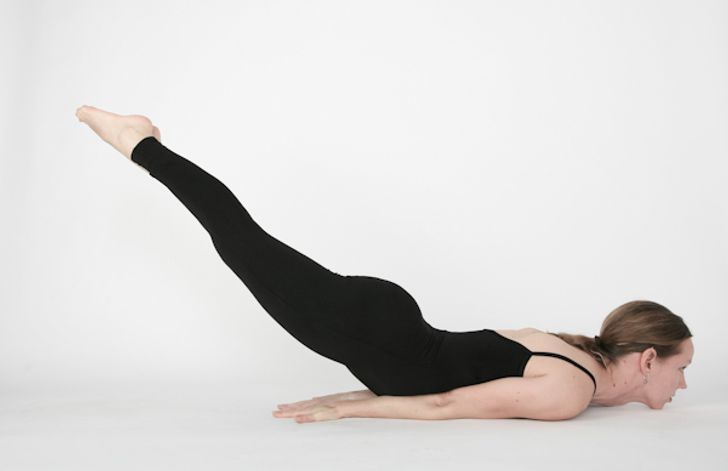 Lie on your stomach with your chin on the floor. Place your arms at your sides and make fists. Stretch out your legs and feet as much as you can.
Breathing in, slowly raise your legs one at a time, and then lower them again while breathing out.
Candlestick (for your abdomen)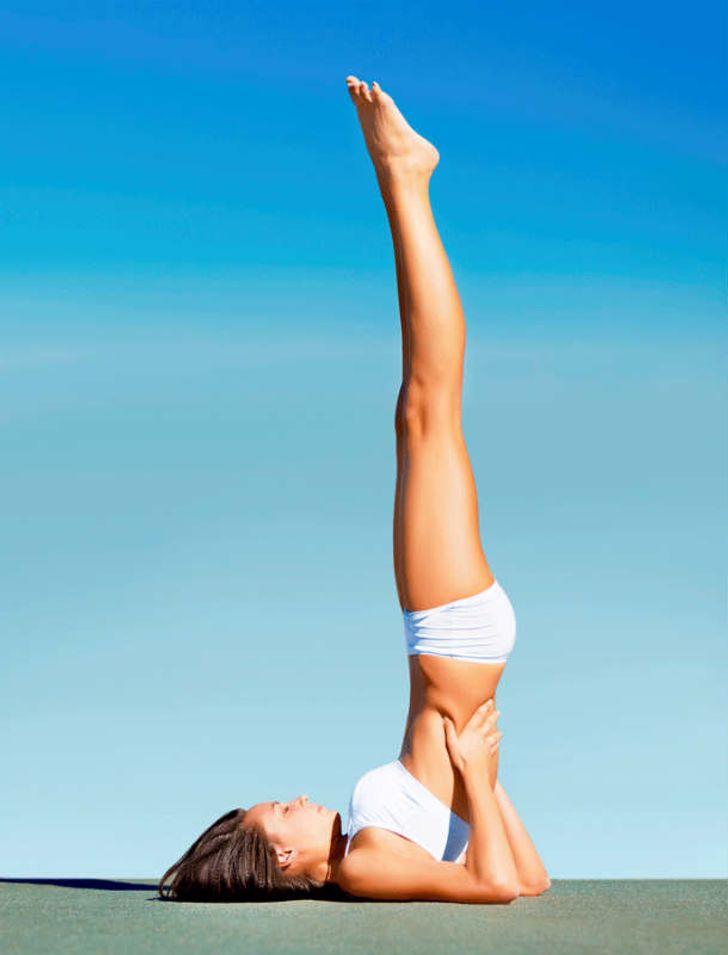 Lie on your back with your legs bent at the knees and pressed to your chest.
Slowly stretch your legs up while propping your lower back on your arms. Maintain this position for 30-60 seconds.