3. Cross knee drive and shoulder taps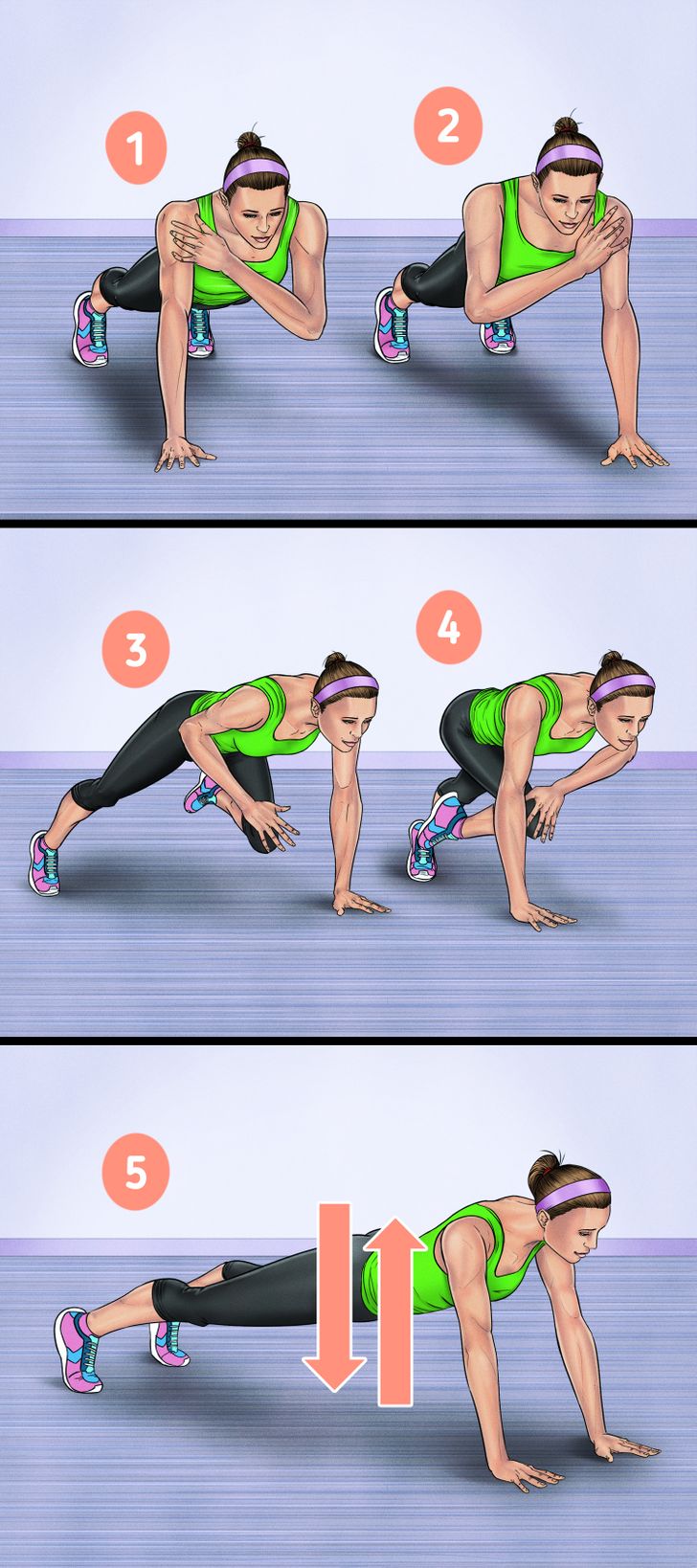 Start with plank position, add stability by positioning your feet a bit wider than the hips. Bring your left hand to your right shoulder and return it to the floor.
Repeat the same thing with your right hand to the left shoulder.
Drive the left knee and touch it with your right hand. Return to the initial position.
Repeat with the right knee and left hand.
Next, do a push-up.
4. V-sit rotations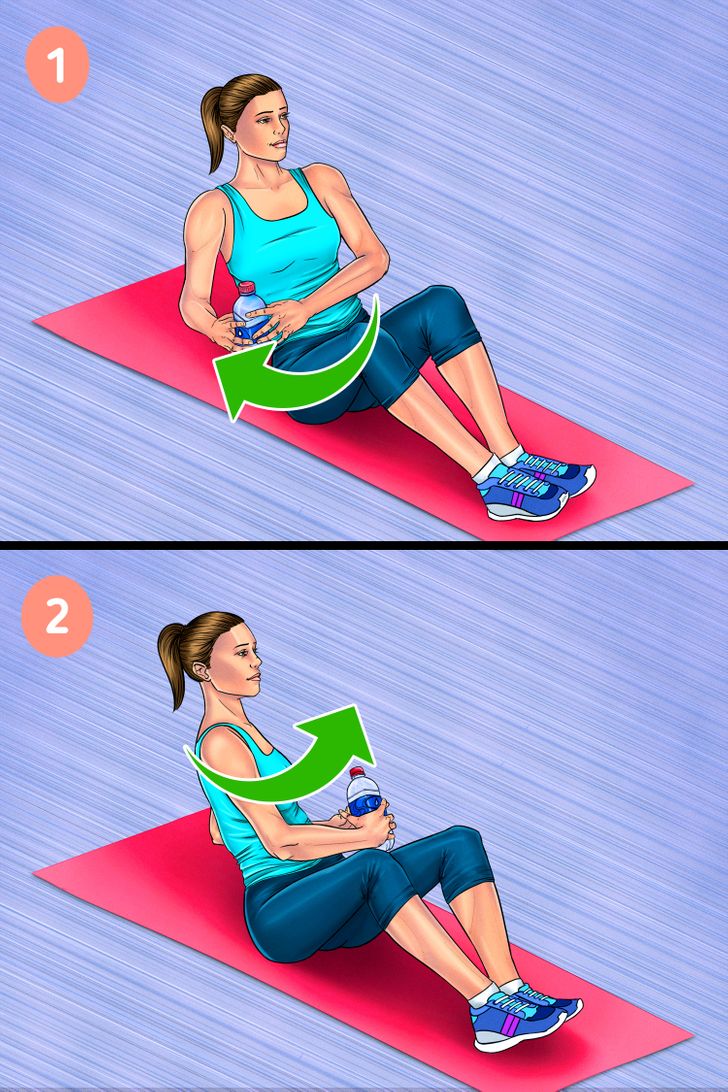 Sit down on the ground. Bend your knees up and keep your legs still so that it looks like a "V". Now, with a water bottle in your hands, rotate your core to the left.
Now rotate to the opposite side.
Do this for 45 seconds, rest 15 minutes. Do 3 rounds.
Bonus: 15-minute leg bottle exercise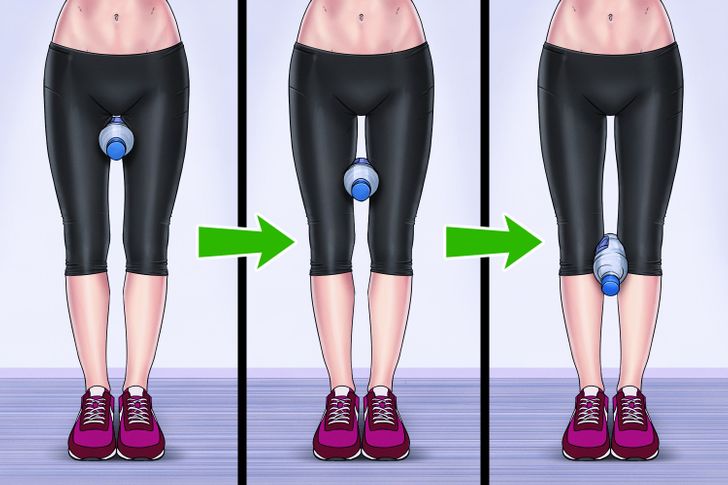 Take a bottle (the larger in diameter the better) and put it high between the legs, under the crotch.
Position your feet as parallel and close to each other as possible.
With your inner thighs squeeze the bottle.
Add pelvic movements: move your back to a rounded position and then straight by pulling the pelvis forward and tighter your stomach muscles.
Perform the exercise gradually and slowly. There's no need to add unnecessary intensity and straining your knees.
Do it first right under the crotch and squeeze with the thighs. Next put it in the middle, between the crotch and the knees, squeeze with the knees and thighs. The final position is between the knees where you will need to squeeze with the knees.