With everyday responsibilities and chores, it's easy to find excuses not to go to the gym or do a simple workout at home. However, this 15-minute full-body workout is super simple and yet it will get your whole body moving.
1. Squat to lunge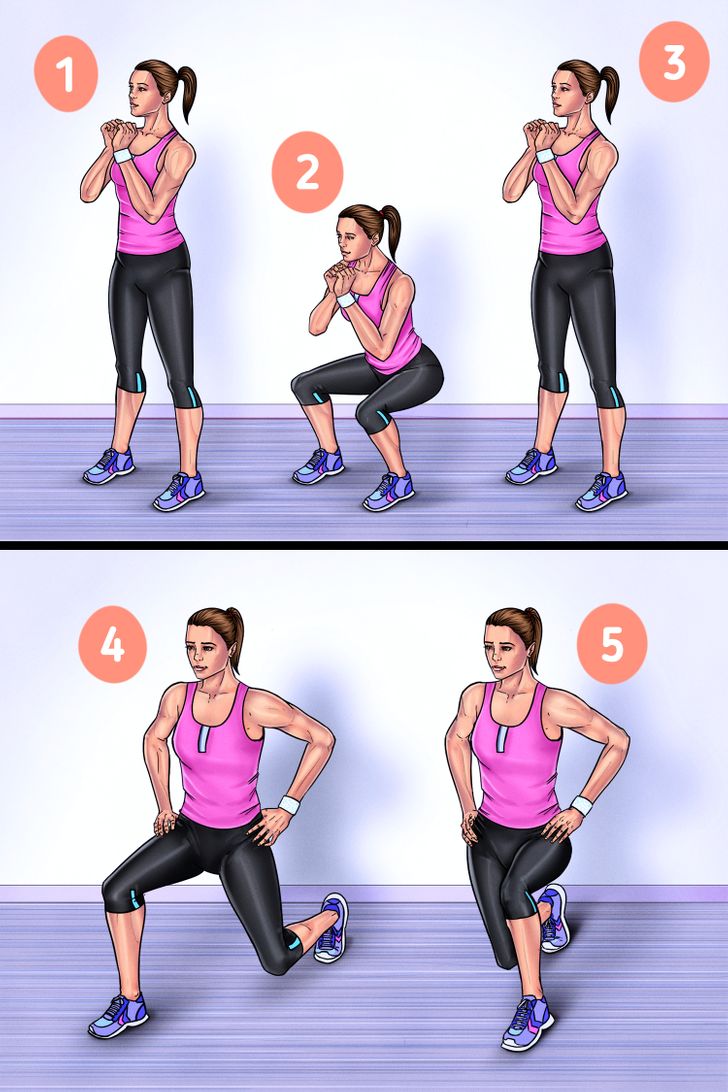 Position your feet hip-wide and shoulder-width apart.
Squat down but don't round forward as you do it. Keep the heels down and get your butt parallel to the ground.
Step back into the initial position with your feet hip-wide and shoulder-with apart.
Now place one foot forward and lunge back the other one as you drop the knee down to the ground. Make sure you keep your chest up.
Now step back and repeat with the other leg. Step forward and lunge back with the other leg until the knee is down to the ground.
Do it for 45 seconds and rest 15 seconds. Complete 3 rounds.
2. Walkout to pushups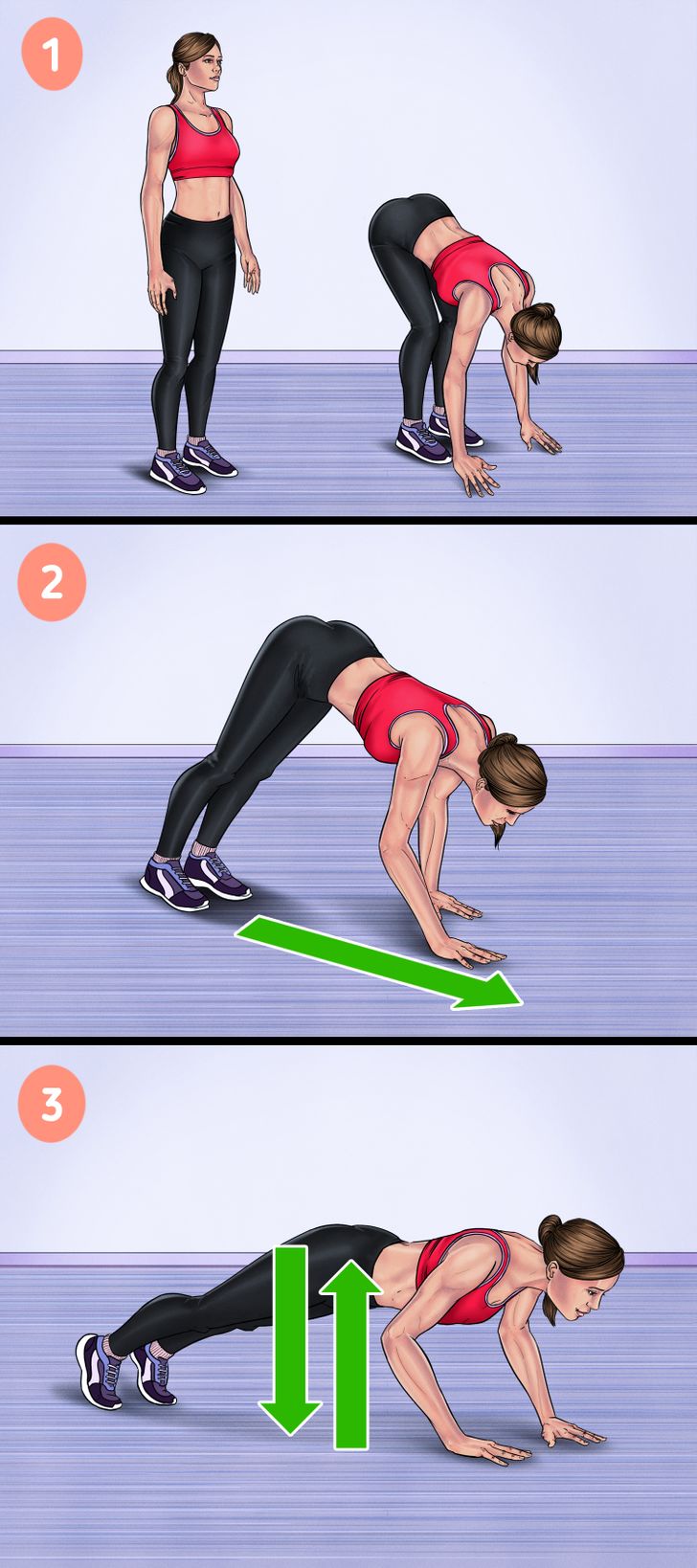 Stand straight and start by bending your hips and place your hands down on the floor just a couple of inches in front of your feet (shoulder-width apart).
Now walk forward with your hands until your body is in the pushup position.
Now perform a pushup and then walk with your hands back and return to the standing position.