Accessible via a narrow 52-step spiral staircase, it is in the attic of an early 18th-century church on the site of the old St Thomas' Hospital, and once also served as a herb garret used by the apothecary. There are original wooden and metal operating tables, several rows of seats once used for students viewing operations, alongside old and somewhat horrifying medical equipment on display used in cupping, bleeding and childbirth.
5. British Dental Association Dental Museum, London
A collection of 30,000 items from the history of UK dentistry that's enough to set your teeth on edge. A selection of the artefacts, some dating as far back as the 17th century, can be seen in a small cavity of an exhibition space at the BDA HQ in Marylebone, central London. Exhibits include ancient dental chairs, dentures (such as an 18th-century set made from real teeth), drills and torturous-looking equipment, alongside toothbrushes and retro oral hygiene products.
6. Pitt Rivers Museum, Shrunken Heads room, Oxford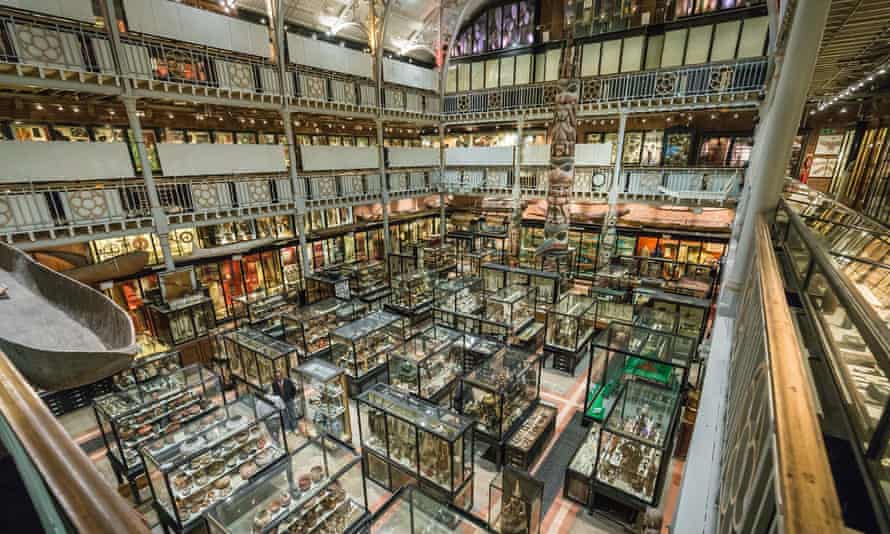 A bizarre display of real tsantsas, or shrunken heads, from the upper Amazon region between Peru and Ecuador, is on display at this Oxford museum. Tribes believed they could harness the power of enemies, and the gory details involved discarding the contents and immersing the skin in hot water, and then filling it with hot sand. The museum is working with communities where collections were acquired in the past, to sensitively consider the meanings of the ritual.
7. The Hunterian Museum and Anatomy Museum, Glasgow
The gothic revivalist main building of the University of Glasgow is home to Scotland's oldest museum. Founded by Scottish physician William Hunter and opened in 1807, it houses one of Europe's largest anatomical, pathological and zoological specimen collections. There are medical instruments and equipment, prosthetics, skeletons and pickled parts, animal taxidermy and anatomical drawings, alongside his original specimens in the separate Anatomy Museum (by appointment only).
8. Torture Museum, Amsterdam
From the spiked inquisition chair to thumb-screws and skull-crushers, visitors can trace a history of pain and punishment along a few dark corridor rooms at this tiny Dutch museum. The medieval torture equipment from around Europe would have been used to force suspects and lawbreakers to confess to crimes, alongside stocks and cages used for public disgrace. The museum was founded in 1988, "with the idea that torture and death penalty belong in the museum", and includes information for visitors on the work of Amnesty International and human rights treaties.
9. Micropia, Amsterdam
Germy delights await visitors to this museum in Amsterdam, which gets up close and personal to tiny invisible life-forms. It's mysophobia-inducing description of microbes reminds us that "They are on you. In you. And you've got more than a hundred thousand billion of them." But the museum hopes to educate visitors on microbiology and emphasise its importance to humans, nature and daily life, through exhibits such as a giant virus aquarium video screen, and a germ-measuring Kiss-O-Meter.