To make this recipe, mash up half of a banana, and combine it with ½ cup of rolled oats, ½ cup skim milk, 1 teaspoon of vanilla, 1 teaspoon of cinnamon, and 1 tablespoon of maple syrup. Stir the ingredients together in a jar, seal, and refrigerate overnight. Serve hot or cold in the morning topped with chopped nuts and sliced bananas.
5. Avocado Toast with Egg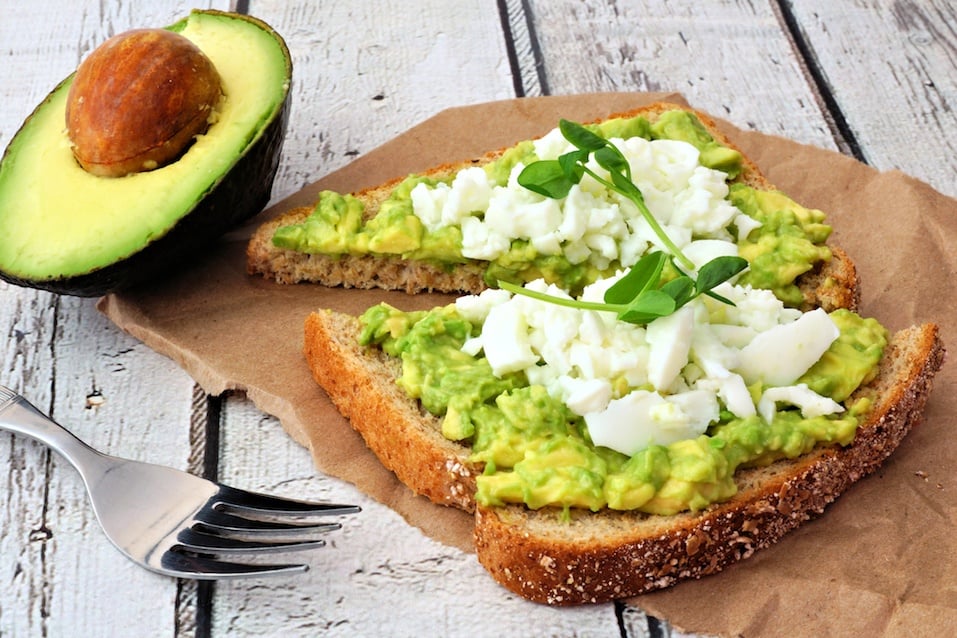 Calories: Approximately 250
Avocado toast is all the rage right now — for good reason. This simple, easy-to-make meal has a healthy dose of fat, which means you'll feel full while eating less.
To make it quickly in the morning, grab a slice of your favorite bread (the darker and more grain-packed, the better), and toast it. Mash up ¼ to ½ of an avocado all over the bread, and season it with salt and pepper. Top it off with a sunny side-up egg and a couple squirts of hot sauce, if desired.
6. Greek Yogurt and Honey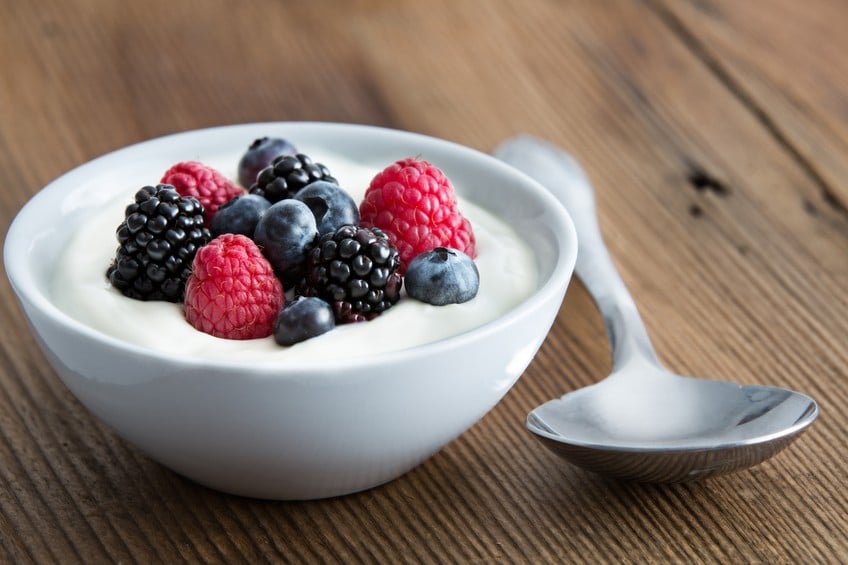 Calories: Approximately 150 to 200
When you're running out the door because you forgot to set the alarm and have no time for cooking, it's always good to have few plain Greek yogurts on hand to bring for breakfast. Skip the options with added fruit and sugar, and just buy the plain version instead. Adding your own sweetener means you control how much, and you really don't need to overdo it. A dash of honey and some fresh berries help to make this protein powerhouse taste extra delicious.