The most important meal of the day is also the one most frequently skipped. But did you know eating a healthy, well-balanced breakfast helps you to maintain energy levels throughout the day, revs up your metabolism, and minimizes your likelihood of overindulging later? In fact, eating within two hours of waking up can affect the way you metabolize glucose all day.
But hold on a second. That doesn't mean you should hightail it to your closest Dunkin Donuts drive-thru just yet. You will only reap the benefits of breakfast if you eat the right foods — meaning the right combination of healthy protein, carbs, and fat. So enjoy your early meal wisely, and opt for a delicious, filling start to your day that also clocks in at under 300 calories with these 10 meals.
1. Egg White Frittata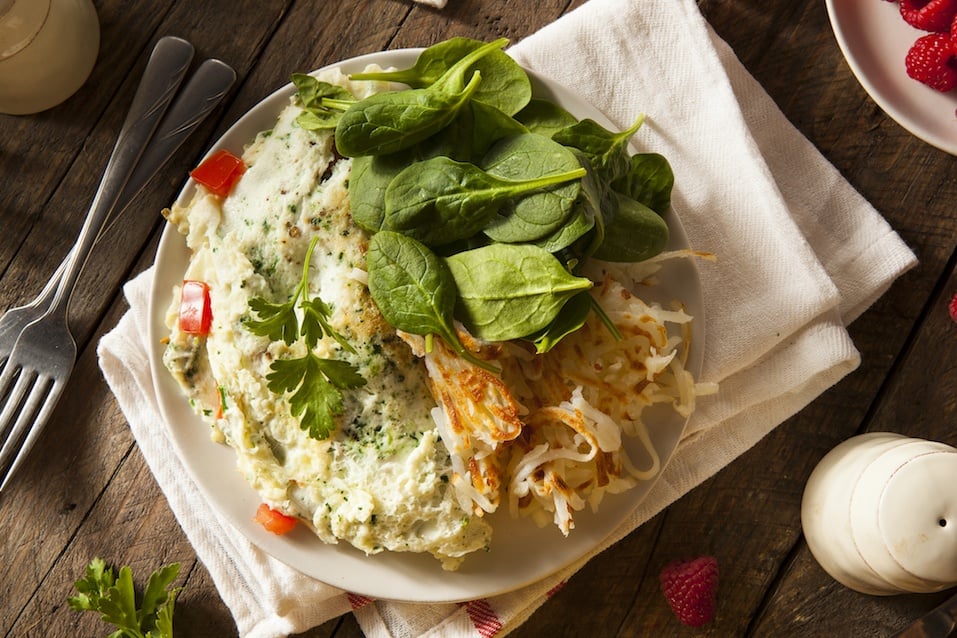 There's really nothing healthier — or more delicious — than a classic frittata. This breakfast and brunch mainstay can be packed with nutritious vegetables, and the high-protein content of the eggs will keep you feeling sated until lunchtime.
For easier weekday mornings, prep a large batch on the weekend, and portion it out for week ahead. Top it off with fresh salsa or a dash of hot sauce before serving for an extra kick.
2. Baked Egg Cups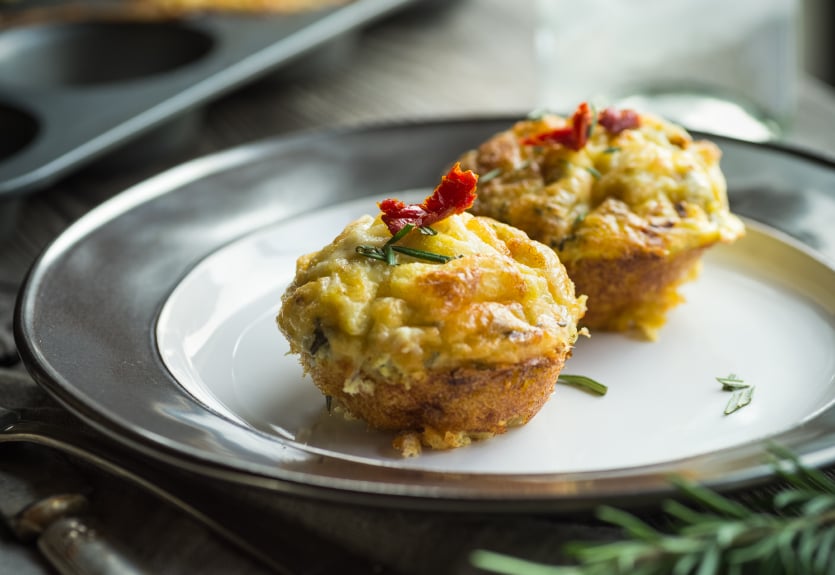 These cute little egg muffins are actually a super nutritious, low carb, high protein start to your morning. Make a big batch in a muffin tin, and grab one as you're running out the door. Once you get to work, simply reheat in the microwave for 10 to 15 seconds.