New York is home to many amazing attractions, but the Niagara Falls is arguably one of those that everyone will tell you not to miss.
It's right on the border between the USA and Canada, and it's a must-see attraction, for sure.
These falls earn over 30 million visitors on an annual basis, and it's no surprise!
When you see all that water – six million cubic feet of it in total! – plummeting downwards at each minute of every day, you'll be in awe, too.
7. Death Valley National Park, California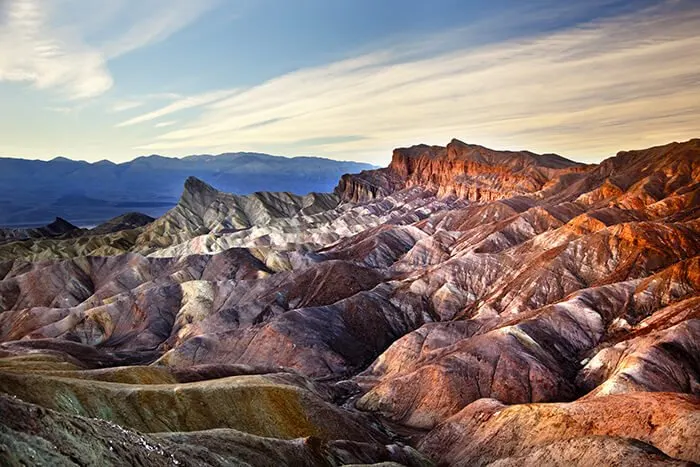 You wouldn't think that a basin called "Death Valley" would be one of the most beautiful places in the US.
After all, it is located below sea level, and it is easily the hottest and driest spot in all of America.
However, it is also home to Zabriskie Point, which is an incredible peak that provides an optimal viewing location to watch the sunset.
In addition, contrary to its name, Death Valley actually teems with life in many of its seasons.
Wildflowers sprout gorgeously after storms, snow frosts cliff tops in the winter, and small oases provide life.
It's a surprisingly prepossessing place for one so morbidly named!
Planning a trip to California soon? Be sure to check out our list of things to do in California!
8. Blue Ridge Parkway, North Carolina/Virginia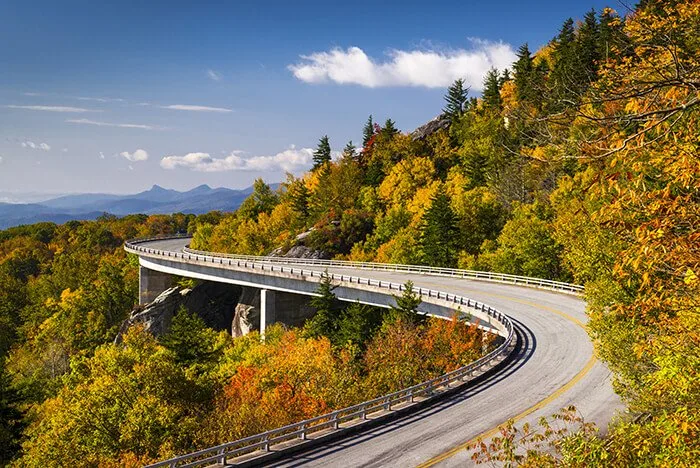 The Blue Ridge Parkway is a highway, which may surprise you, as most roads can't be considered beautiful places.
But this highway spans 469 miles in length, over multiple countries throughout North Carolina and Virginia, and offers some of the most spectacular views in the country.
Driving down this highway will allow you to take in the stunning Appalachian mountains, including multiple valleys and peaks such as the Peaks of Otter and the famous Roanoke Mountain.
If you like, you can even get off the road and go down a hiking trail of the Great Smokey Mountains National Park or the Shenandoah National Park.