The Watkins Glen State Park is located in upstate New York, within the Finger Lakes area, and it is named after the nearest town.
It may be relatively small compared to many more famous parks at 778 acres, but it is home to a gorge that holds a grand total of 19 gorgeous waterfalls.
In addition, this park contains the Rainbow Bridge and Falls, which appear absolutely fantastical, as though ripped right out of a riveting fantasy tale.
There are also plenty of places to set up camp if desired.
4. Monument Valley, Arizona/Utah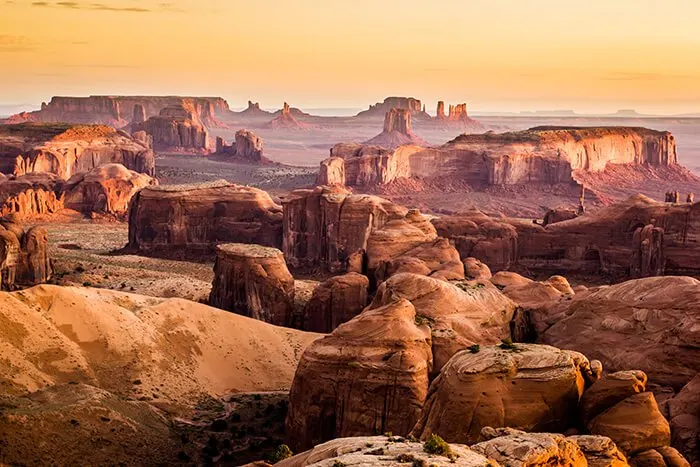 Monument Valley is a minimalist attraction located along the border of Utah and Arizona.
In spite of its simplicity, this red-sand desert may just be one of the most beautiful places you will ever see!
A 17-mile Valley Drive leads into the area, and you can spot multiple sandstone buttes that make for amazing pictures.
This valley will make you feel like you are part of an Old Western movie, set in the Wild, Wild West.
John Ford's Point is a great way to look over the scenery, allowing you to feast your eyes on the Mittens buttes.
5. Crater Lake, Oregon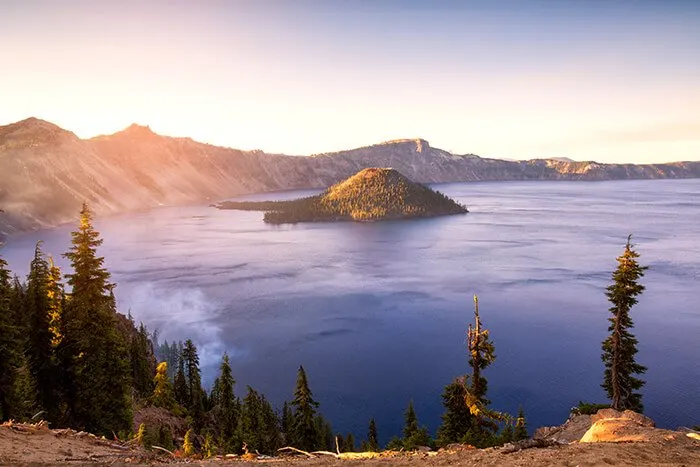 Crater Lake is an arresting body of magnificent blue water that rests peacefully within Mount Mazama.
Spanning 53 square kilometers and 2000 feet deep, this incredible caldera was left behind after an explosion more than 7 millennia ago.
It is the deepest of all similar lakes in all of the USA.
Today, the lake provides awe-inspiring reflections of its surroundings, including the pristine, white cliffs topped with snow that flank it.
You can go scuba diving in its enticing, crystal clear depths, or simply enjoy the view.
6. Niagara Falls, New York