Canada is one hell of a country if I do say so myself. Canada famous for its stunning lakes, mountains and natural scenery. Canada is a huge country (in fact, the 2nd biggest country in the entire world) with a giant list of things you can do here. While there are plenty of reasons to visit Canada it can sometimes be difficult to figure out where to start off a trip in Canada hence this list! I've reached out to some fantastic fellow travel bloggers to get their opinion on the most beautiful places in Canada that you can use as your starting base for your own trip to Canada! Here are the top places to visit in Canada.
EDITH CAVELL MEADOWS IN JASPER NATIONAL PARK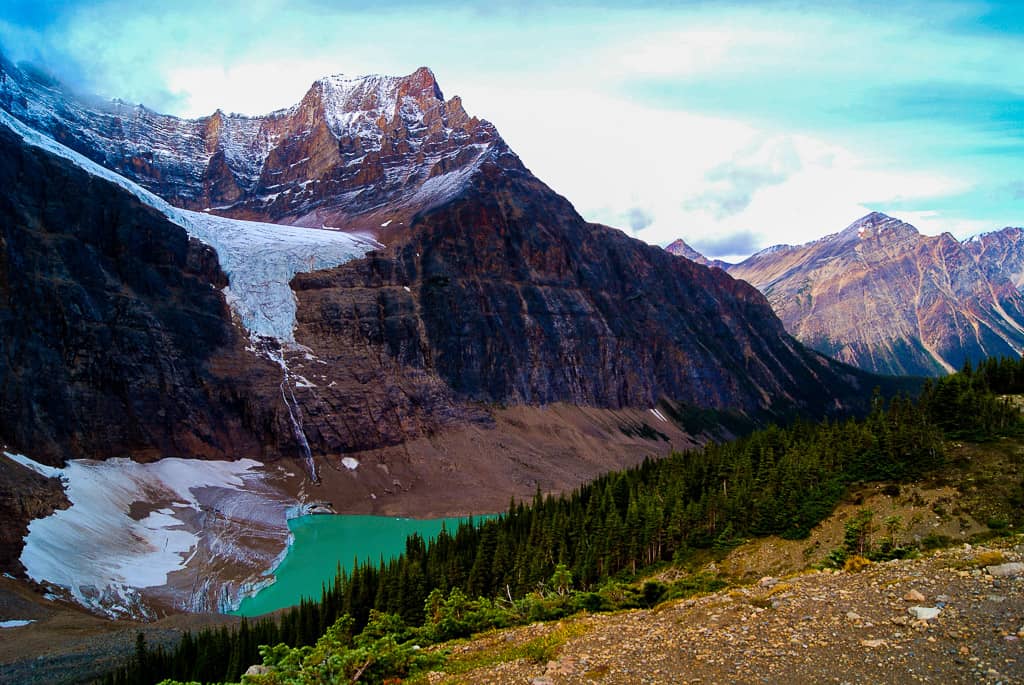 Edith Cavell Meadows is one of the most stunning day hikes you can tackle in the Rocky Mountains. Located in beautiful Jasper National Park, Alberta, this hike takes you right to the edge of a stunning glacier fed lake called Edith Cavell Pond. From the waters edge you can look up and marvel at Angel Glacier, hanging precariously off the edge of Mt Edith Cavell.
From there, a well marked trail leads you up through a high alpine forest to beautiful open mountain meadows (hence Edith Cavell Meadows). The views from the top are even more breath taking than the ones from below as you realize you're at eye level with Angel Glacier. What makes this hike so amazing is how easy it is to get right into the beautiful mountains with only an hour or two of hiking. For such a short trek (just under 8 kms round trip) there are 3 incredible lookouts along the way so its well worth the effort to do the entire hike.
LAKE AGNES + LAKE AGNES TEA HOUSE IN BANFF NATIONAL PARK