Most trips begin with being at the right place at the right time. From catching a train or plane to making sure you're on schedule for when a museum or park opens having a reliable watch on your wrist is, well – a timeless tool. While keeping accurate time is the top task of any travel watch worth your time. While any watch can accompany you on a journey, there are certain types of timepieces that are particularly suited to travel.
GMT and other types of dual-time watches, analog or digital world timers and even simple date watches can be particularly helpful when trying to keep track of multiple time zones. While these types of watches can be incredibly affordable or wildly expensive, the good news is that there's a great travel watch for everybody. So when you're looking to buy someone the perfect watch for that next adventure, do yourself a favor by starting here:
1. Dan Henry 1963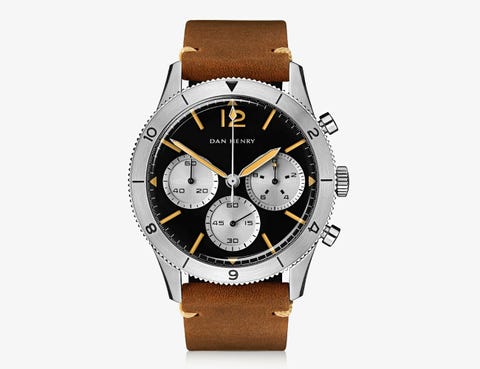 It's not all that difficult to guess who made the watch the 1963 is based upon (hint: it rhymes with Schmeitling), but the benefit of this modern quartz version is that it's distinctly affordable, and the additional strap, canvas strap roll and bi-directional 12-hour bezel make it perfect for travel.
2. Citizen Men's Eco-Drive Promaster Nighthawk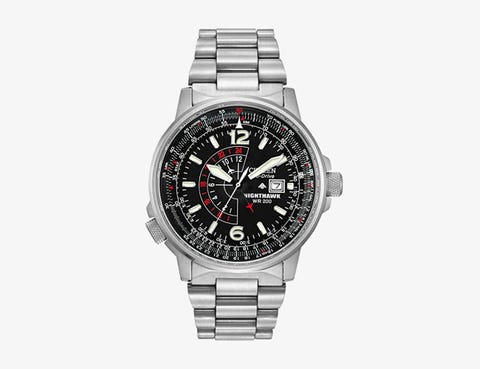 A highly technical dial with an integreated slide rule inner chapter ring operated by an extra crown, the Nighthawk clearly takes inspiration from the pilot's watches of yesterday but improves the feature set with a quartz analog display, second time zone, Eco-Drive light-powered movement and 200m of water resistance.