3. Arm stretch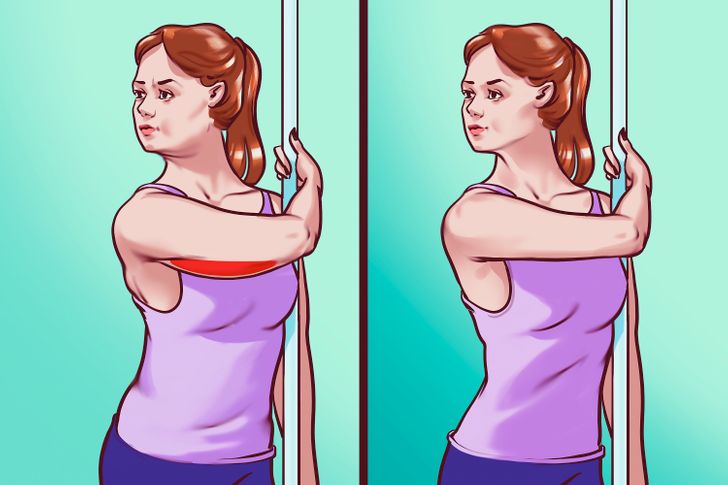 This exercise is good for people who have the first signs of saggy skin. It also improves blood circulation and increases lymphatic drainage.
How to do it:
Lean with your shoulder on a vertical plank, like a pole.
Hold the pole from the opposite side.
Rotate your body so you feel the muscles stretching on the back of the arm.
Make sure the arm is horizontal and the wrist is in line with the shoulders.
Do the exercise for 30 seconds on each side.
4. Back stretch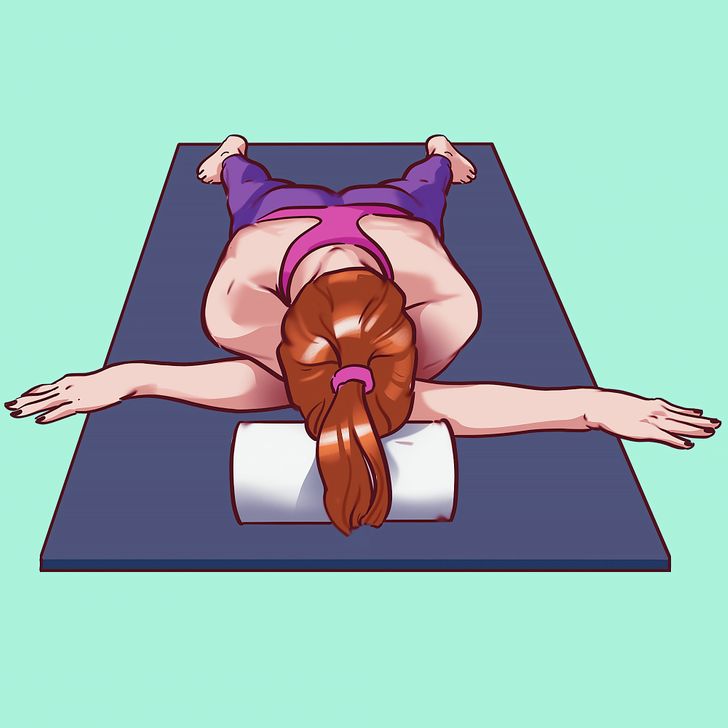 Tense muscles in the thoracic spine area don't allow you to breathe freely and can cause you to be short of breath. In order to do this stretch, you need a special yoga block or a thick blanket.
How to do it:
Lie on your stomach, lift your shoulders, and cross your arms under your chest.
Place your forehead on the blanket.
Stretch to the sides with your fingers, but not too much.
Close your eyes and take 8 deep breaths. Repeat this exercise again, putting the bottom arm on top this time, after a small break.