A stiff neck and tight shoulders are very well known issues for many of us. The good thing is that if this pain is caused by stress, bad sitting habits, or lack of activity, regular stretching can make a big difference and even give you permanent relief. The key word is regular. Consistency is the key for success.
1. Neck roll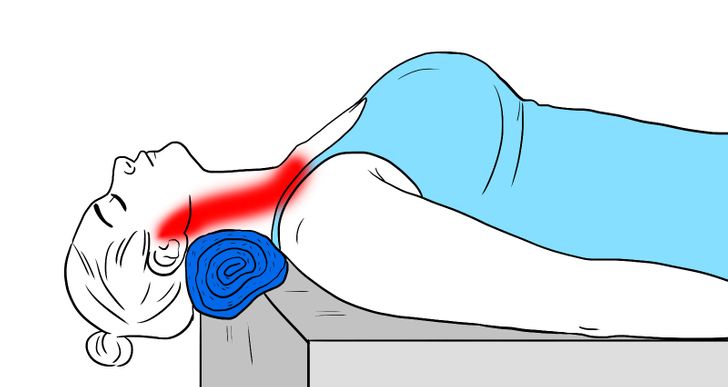 This is a very gentle stretch used to release tension around your neck.
Roll a towel;
Place it at the base of your head;
Let your head fall back toward the floor and relax.
Stay in this position for about 10 minutes unless you feel any sort of pain.
2. Clasping neck stretch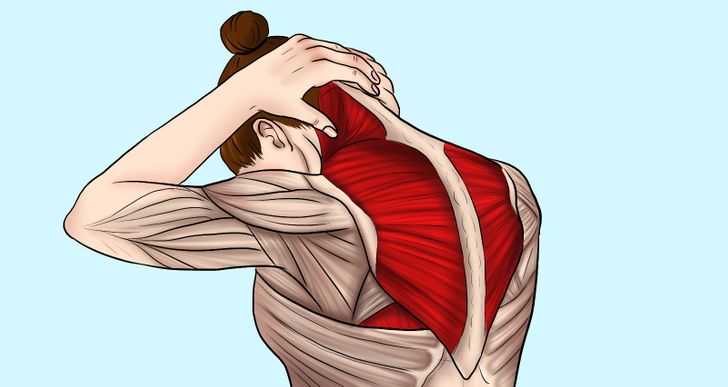 This exercise provides a deep stretch for the back of your neck and your upper back.
Begin by sitting comfortably in a chair or on the floor;
Clasp your hands behind your head;
Gently pull your head down bringing the chin toward the chest;
Hold for 30-40 seconds, and then slowly return your head to the initial position and release your hands.
3. Lateral neck flexion stretch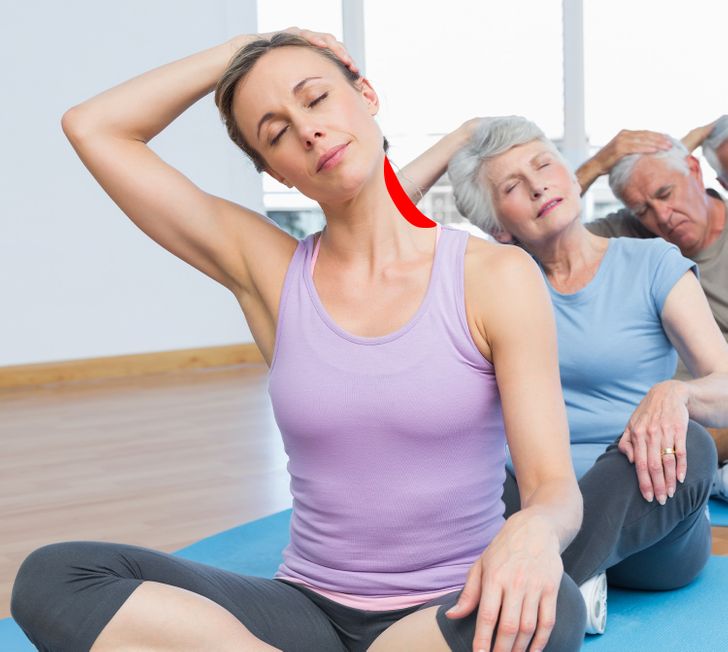 This stretch targets the sides of your neck.
Begin by sitting comfortably on the floor or in a chair;
Place your right hand on the top of your head and gently pull it to your right;
Keep the back straight and shoulders relaxed;
Hold for 30-40 seconds and then slowly lift your head back to the initial position;
Repeat on the other side.