3. Seated lower back rotational stretch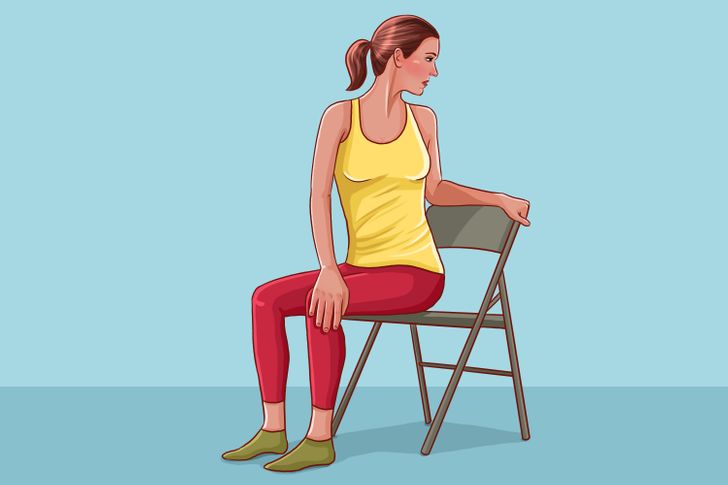 The seated lower back rotational stretch helps relieve pain, even while sitting in the chair you sit on while you work. Keep the feet flat on the floor while sitting in the chair.
Twist at the core to the right, keeping the hips square and the spine tall.
Place the left hand on the right knee to support the stretch, keeping your shoulders parallel.
Hold the position for 10 seconds and repeat the exercise on the left side.
4. Shoulder blade squeeze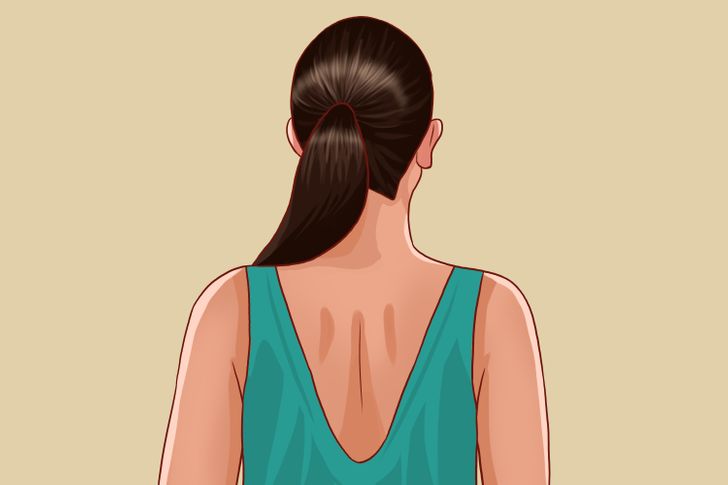 Sit or stand up tall with your arms at your sides.
Rotate your palms out maintaining this position throughout the exercise. Keep your shoulders relaxed and down, not shrugged.
Squeeze your shoulder blades together. Keep your ears, shoulders, and hips aligned.
Hold for 6 seconds, then relax.
5. Chest to knees stretch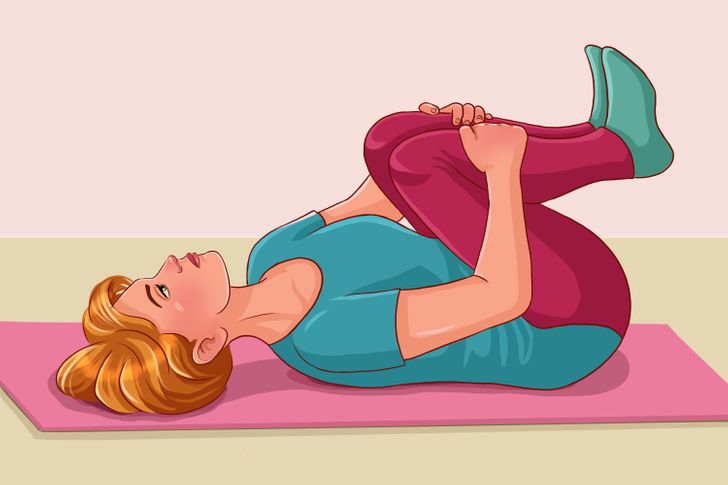 Begin by lying on your back with your knees bent and feet flat on the floor.
Bring your hands below your knees.
Slowly bring both knees toward your chest, using your hands to gently squeeze your knees.
Roll your hips off the floor so that you feel the stretch while you massage your lower back. Count to 5 and return to the starting position.