Everybody "loves" plank. The high plank with hip extension takes this exercise to the next level and targets the transverse abdominis, and the external and internal obliques.
Start in a push-up position, keeping your hands under your shoulders and making one line from your head to your feet.
Keeping your upper body still, slowly lift your left leg off the floor.
Hold for 5 breaths and return to the starting position.
Repeat with your right leg.
Repeat 10-12 times on each leg.
6. Scissors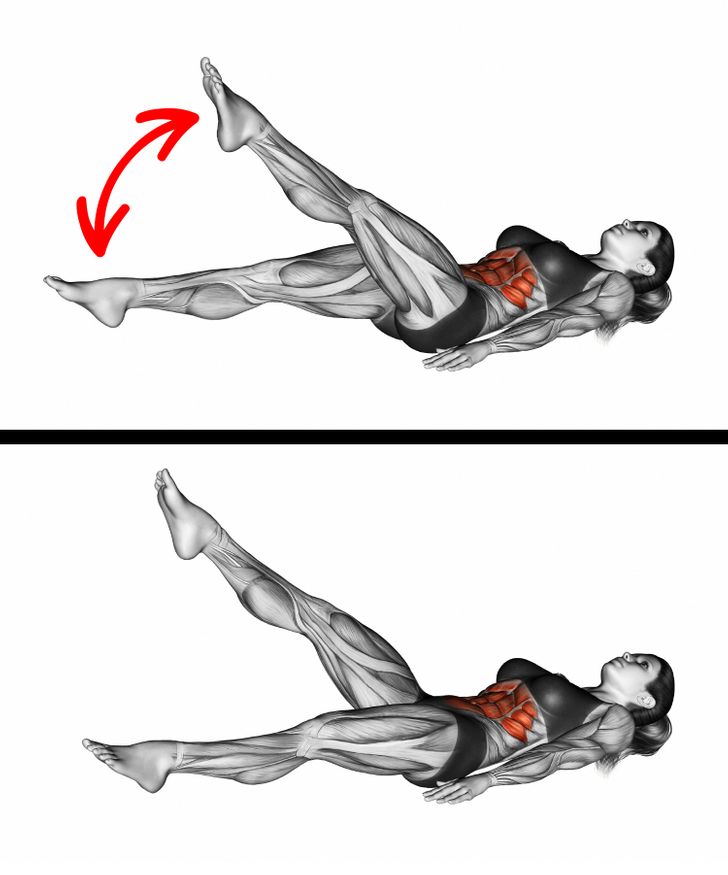 The scissors exercise is a great workout for the transverse abdominis muscles.
Lie down and place your arms by your sides.
Bend your knees and lift your legs.
Raise one leg up to about a 45° angle and lower the other leg until it's just 2 inches from the ground.
Alternate your legs.
7. Reverse crunch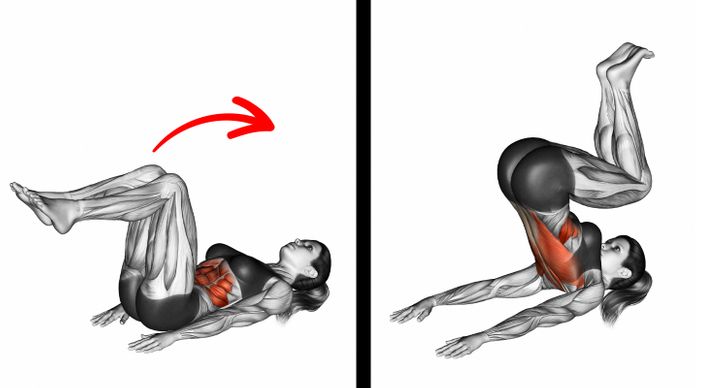 Reverse crunch works on multiple muscle groups, the rectus abdominis, the obliques, and the transverse abdominis.
Lie down and place your hands by your sides or under your bottom.
Bend your knees at about a 90° angle.
Pull your legs to your chest and up, slightly rolling your back.
Roll back to the starting position.
Keep the knees bent the whole time.
You can adjust this workout for your own strength, the further you roll, the harder it is.
8. Side stretch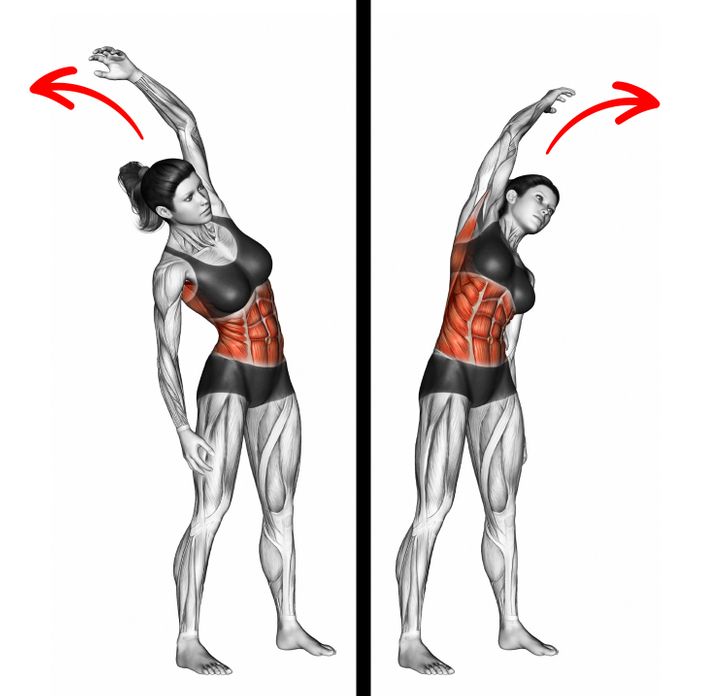 Regular stretching is just as important for getting and staying in good shape as any exercise, but it's often overlooked. Side stretch works great on the obliques.
Place your feet shoulder-width apart, keeping your hands by your side.
Slide your right arm sideways and bend your torso, lifting your right arm up.
Wait for a couple of seconds and slowly move back to the starting position.
Repeat on the other side.
Repeat 10-12 times on each side.
9. Abdominal stretch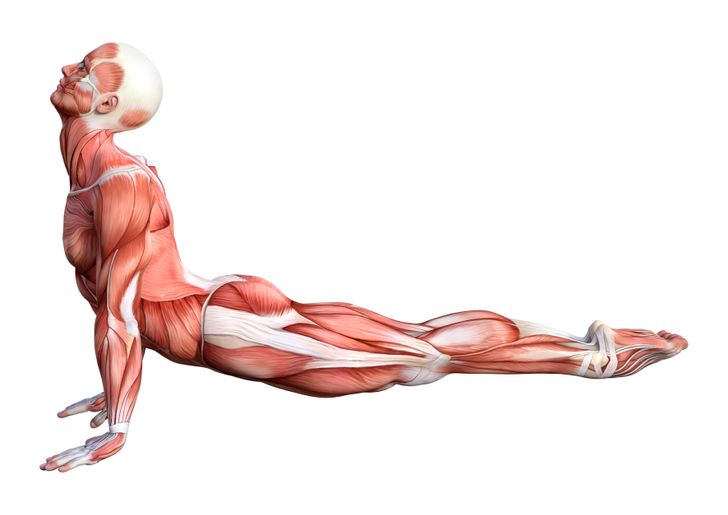 Abdominal stretch is also known as cobra yoga stretch and is very effective for stretching the rectus abdominis.
Lie down on your stomach, placing your hands near your shoulders.
Push your hands and lift the upper body up, keeping the hips and pelvis on the floor.
Pause for 10-15 seconds.
Repeat 5 times.
10. Torso twist stretch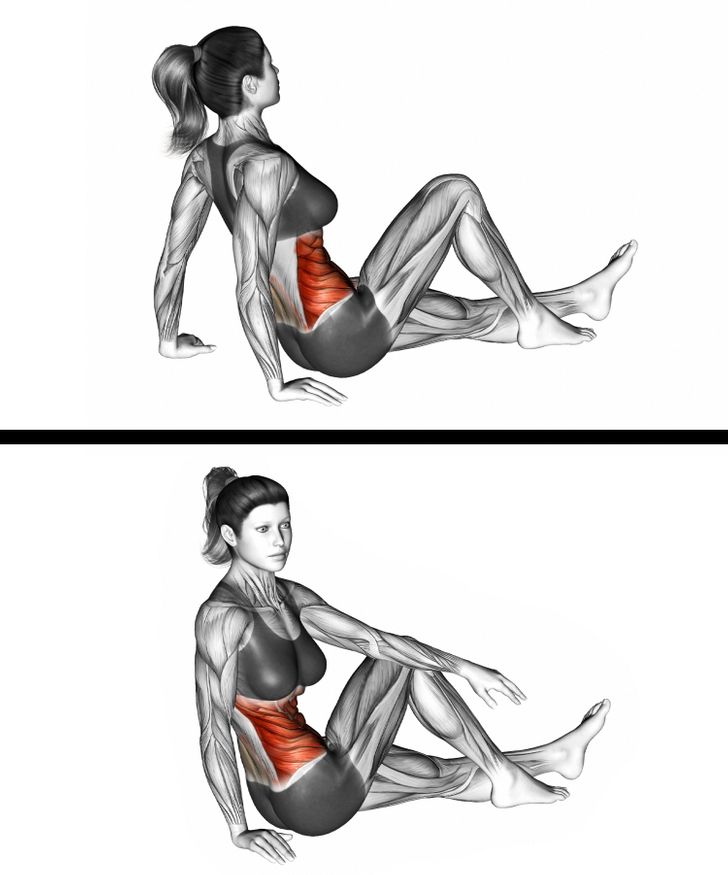 Torso twist stretch works on your transverse abdominis and obliques.
Start by sitting on the floor.
Stretch your left leg and bend your right leg.
Supporting yourself with your right hand behind you, twist your upper body to the right and bring the left arm over the bent knee.
Don't overdo the twist, it should be a stretch, not a strain.
Wait for about 10 seconds and return to the starting position.
Repeat on the other side.
Do 5 reps.