Correct posture ensures good health, gives you confidence, and helps you look slimmer. However, despite all these benefits, most of us keep stooping, especially when sitting in front of the computer. We would like to show you 10 simple exercises and tricks that will help make your back straight and keep it that way.
1. The greeting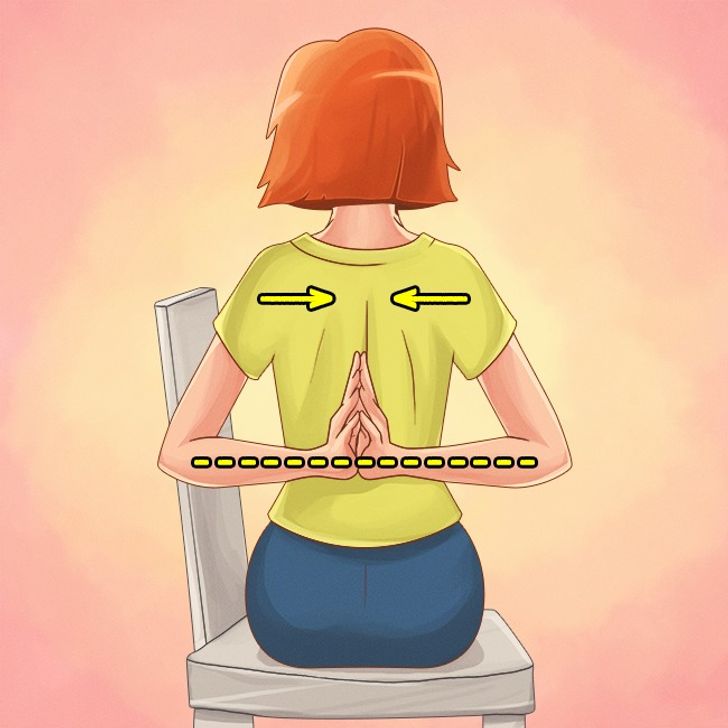 Put your hands behind your back, and connect your palms as shown in the picture above. It's important to make a straight line of your arms from one elbow to the other. Your shoulder blades should move to each other. Hold this position for 10 seconds.
2. The lock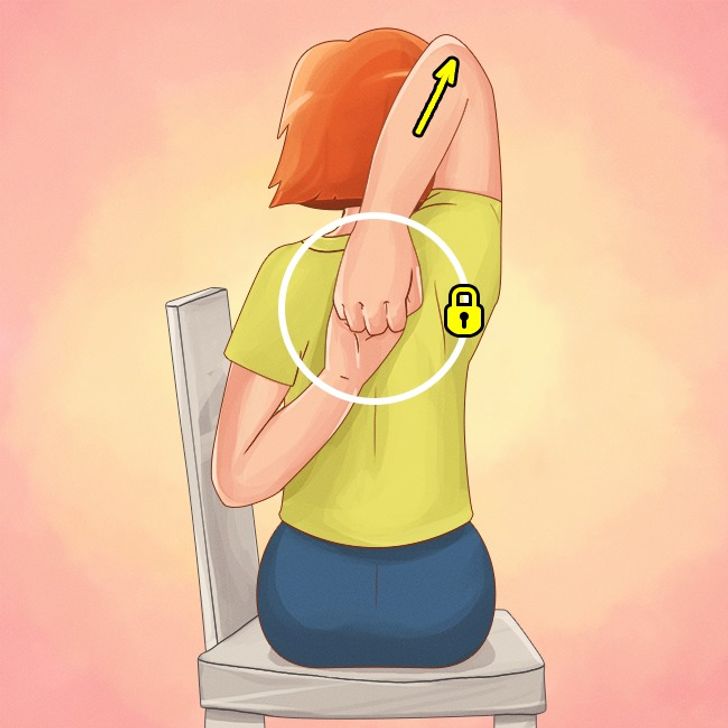 Put one arm behind your back. Raise the other one, and put it near the shoulder blades bent at the elbow. Clench your hands in a lock, and pull your upper arm's elbow up. Change hands after 5 seconds.