Perhaps no one knows the importance of balancing durability with weight better than backpackers. When you carry every piece of gear you need on your back, every ounce (and every use) matters. The appeal of cheap backpacking gear may be its price point, but its durability can often be disappointing; having a piece of gear break on you halfway through a trip not only leaves you at a loss but forces you to still lug the now broken object for the rest of your trip. If you know where to look, however, backpacking gear items can be cheap and also stick with you through hundreds of uses.
Prep yourself for backpacking with this list of time-tested, cheap backpacking gear that will be sure to last the whole season.
1. MORSEL SPORK XL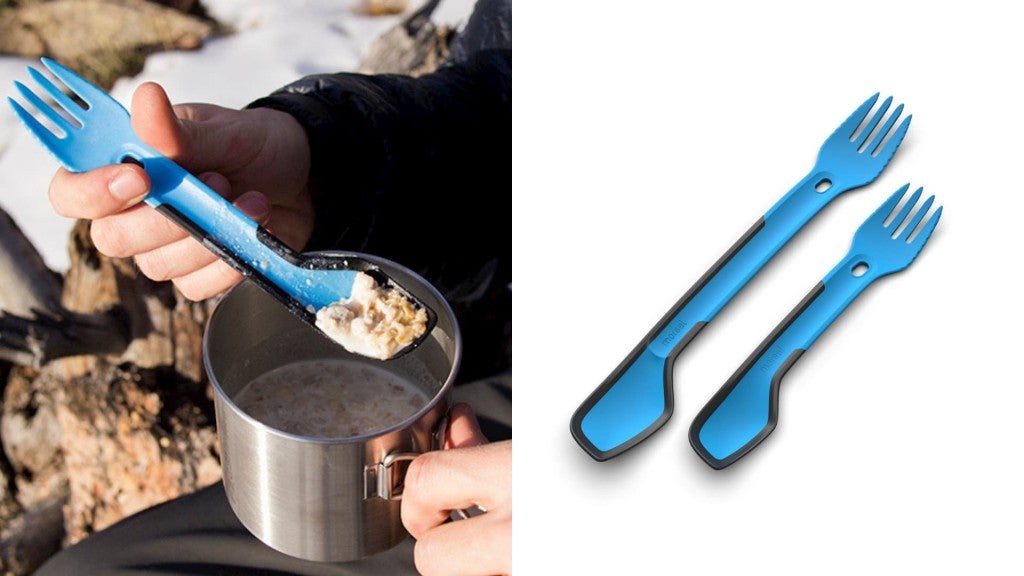 The Morsel XL spork kit lets you happily replace much of your mess kit in the backcountry with just one, lightweight utensil. The spork's squeegee technology is ideal for spooning out of bags of dehydrated meals and makes cleaning your mess kit minimal. If you hate cleaning the gray waste water at the end of every meal, then this piece of cheap backpacking gear will basically eliminate the necessity.
2.  SAWYER SQUEEZE MICRO
After owning this filter for two years now, I've had zero complaints. For $30, the Sawyer Squeeze Micro will filter up to 100,000 gallons of water in its lifespan. It easily attaches to any plastic drinking bottle, the squeezable pouch that it comes with, or a hydration pouch like a CamelBak.
If you're sick of waiting for your water filter drops to kick in or don't love having to stop and pump your water, this is the filter for you. This is a vital piece of cheap backpacking gear that will keep you happy and hydrated on your next trip to the backcountry.
3.  CAT HOLE TROWEL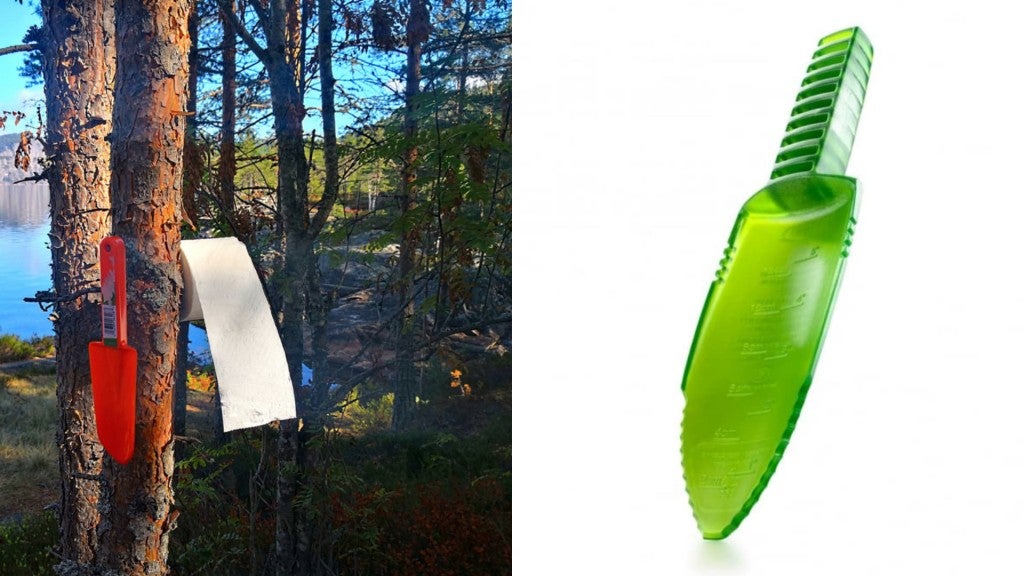 If you're miles into the trail and practicing proper "Leave No Trace" policies, you will end up digging a few cat holes. This 3.1 ounce, five dollar cat hole trowel is a great alternative to a clunky metal one you found in your garage. This trowel's strength is in promoting Leave No Trace: it's made out of recycled material, and has the LNT principles printed on the back in case you need to remind yourself on the trail.
4.  MSR STOWAWAY POT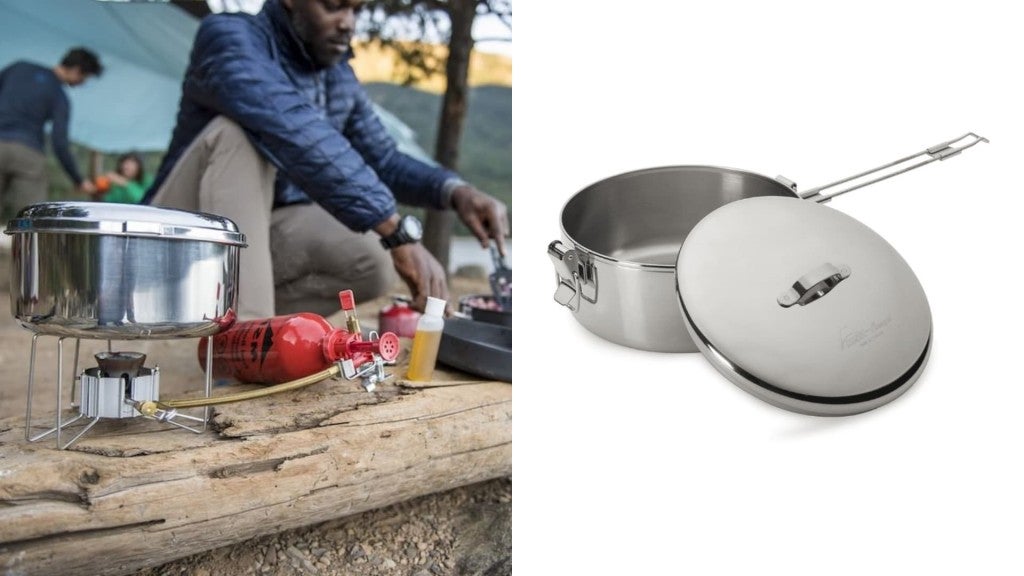 When seeking out cheap backpacking gear, one of the last things you want to skimp on is cookware. Don't settle for lugging around a small frying pan or some junky pot that melts on an open flame. The best solution for an all-in-one camping kitchen item is the MSR Stowaway Pot, an outdoors staple for its durability and low price.
This pot is the perfect size for making oatmeal for two or dinner for one, it is easy to clean and durable enough that you can scrub it with sand or dirt. The best part is that this pot clamps shut into a food container so you can save your leftovers without making a mess.
5.  FIRST AID KIT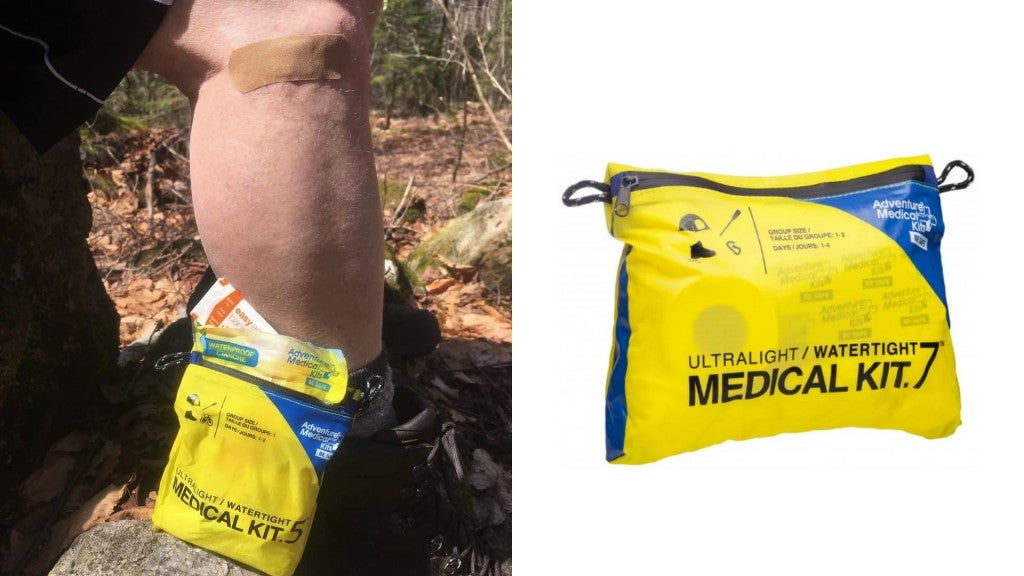 No matter what type of backpacking you are doing or how lightweight you are trying to be, carrying a first aid kit is a necessity. As far as both durable and cheap backpacking gear go, this ultralight and watertight medical kit is ideal. At eight ounces, it is compact and durable enough to be stuffed in the bottom of your pack, and is definitely worth the $30.
6.  BUFF COOLNET UV+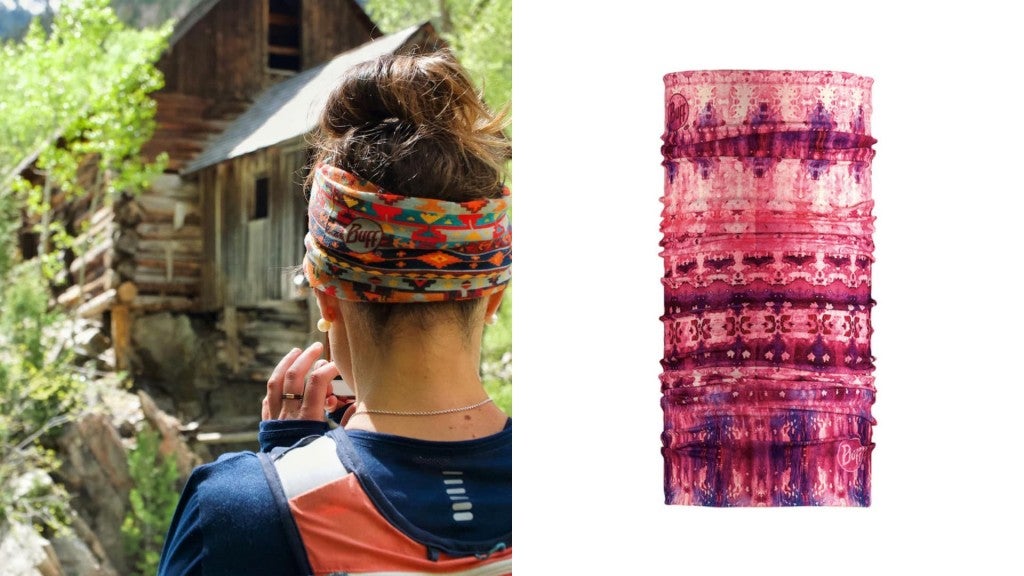 While handkerchiefs are great pieces of uber-cheap backpacking gear, how much use can you really get out of them? A Buff does all a kerchief can do and so much more.
The Coolnet UV+ model is primed for your next summer road trip, with built-in SPF protection and cooling technology. Wear it around your neck, as a headband, use it to wipe your sweat, or pull it over your head like a hat. Made of 95 percent recycled material, Buffs are a no brainer accessory for backpacking trips.