Plyo step-ups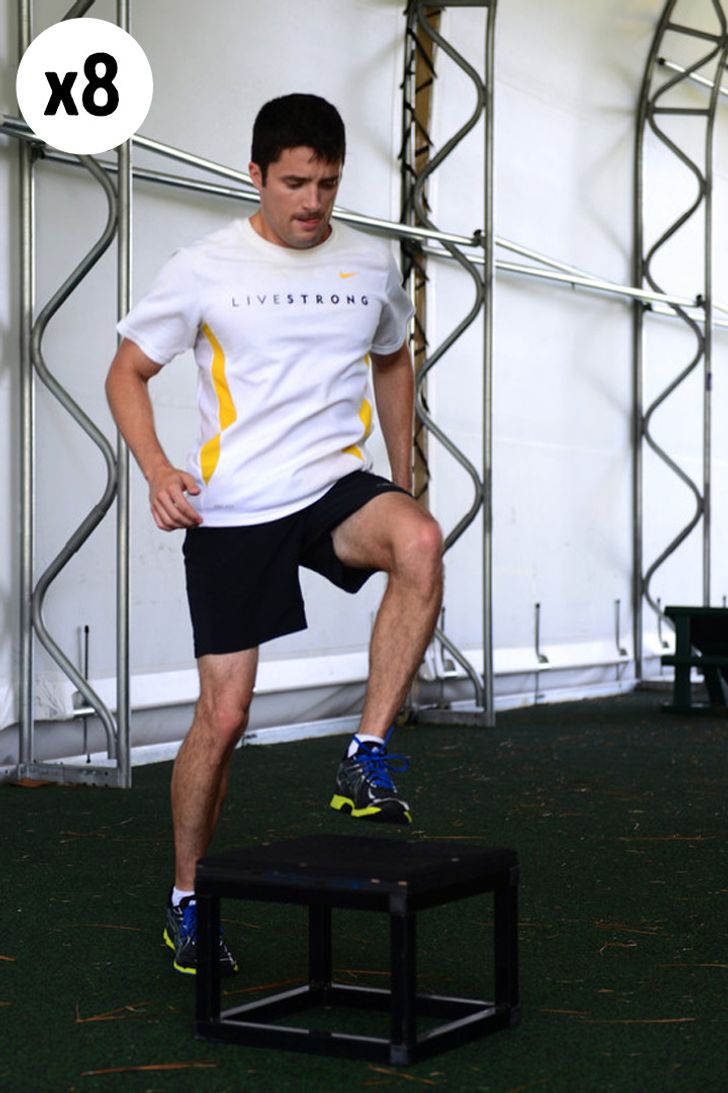 To perform plyo step-ups you need a chair of low height. Start with having one foot on the chair. Apply your weight on that foot and jump up. While jumping, switch your foot so that your other foot is now on the chair. Keep doing it back and forth for 8 rounds.
Push-ups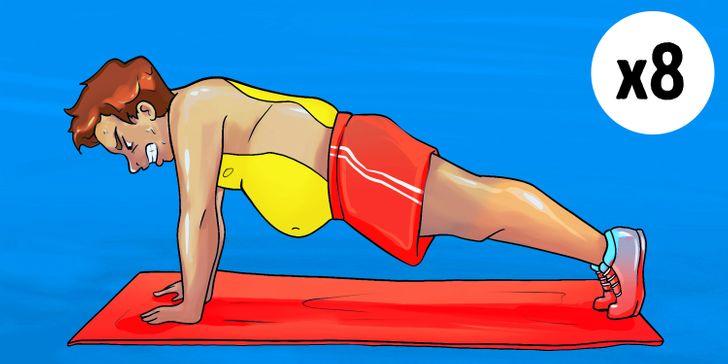 Lay with your toes on the ground and support yourself up using your hands. Keeping your elbows close to your body, lower your torso to the ground so that your elbows make a 90-degree angle. Raise your body by pushing the ground away from you. Repeat this process 8 times.
2 split squat jumps + 1 burpee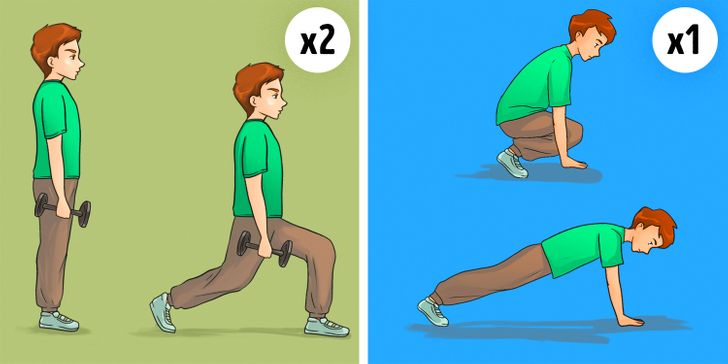 Start by standing straight up and jump into a lunge position. Make sure your front knee is not over your toes. Then jump and switch your front and your back foot. Do it twice and switch to doing the burpee.
Toe taps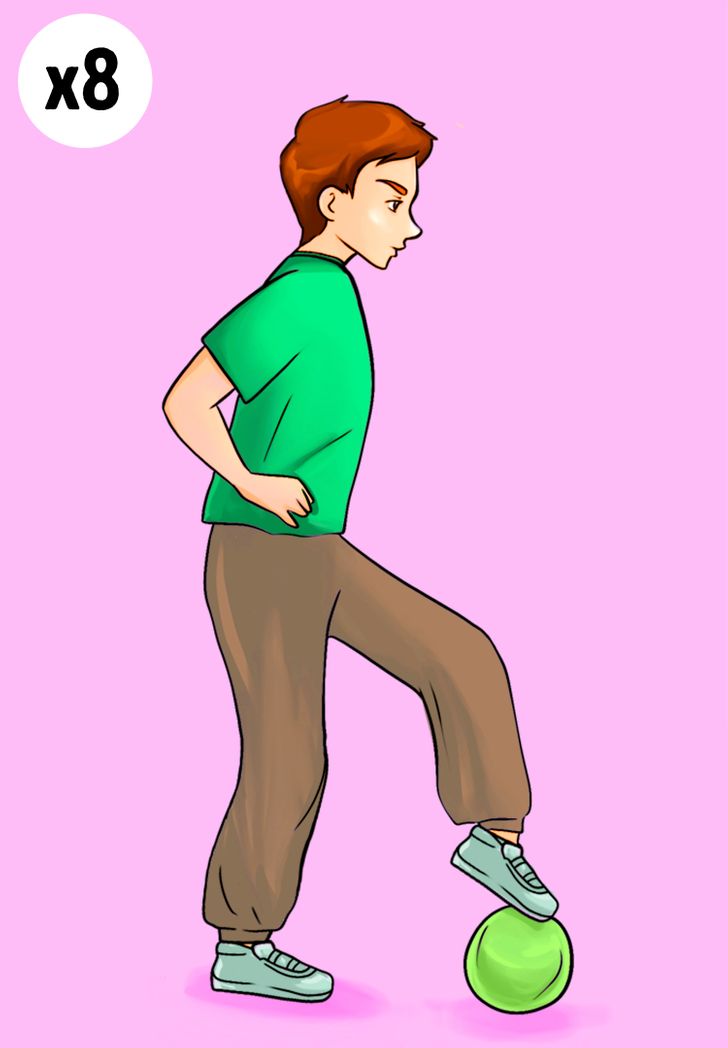 A ball is required for this exercise. To start, put a toe over the ball, hop and alternate between tapping one foot and the other on top of the ball.
Plank walks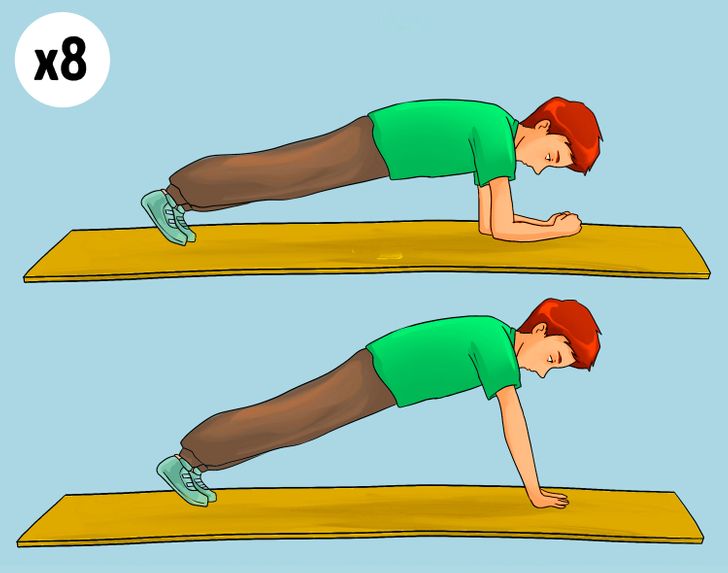 Start by resting on your forearms on the ground. Move your feet back so that your body forms a straight line from the shoulders to the feet. Now push yourself up from the ground into the elevated press-up position, one arm at a time. Always maintain a rigid plank form of your back.
Sprinter sit-ups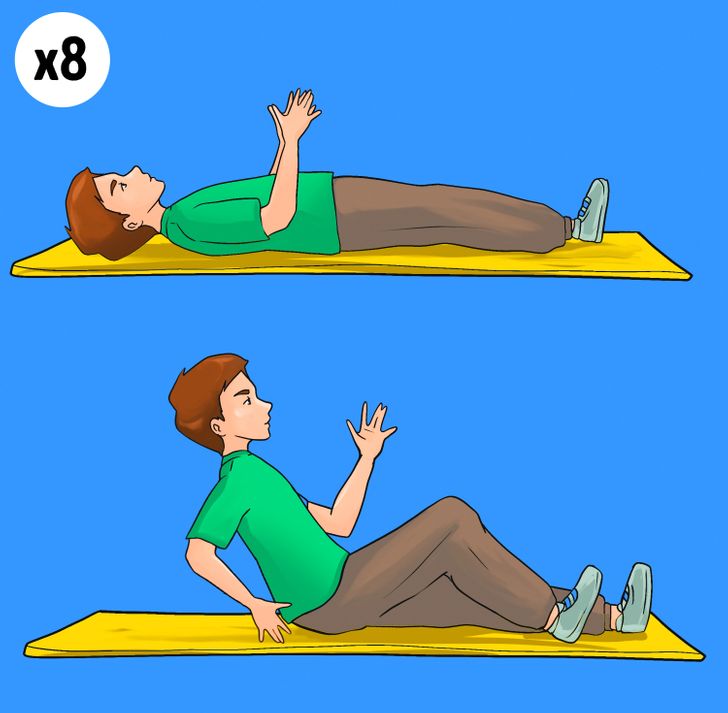 Start by lying flat on the ground. Point your forearms upward and at a right angle with your body. Then crunch up with your elbows bent and bring your opposite leg up as well. Repeat.
Squat thrusts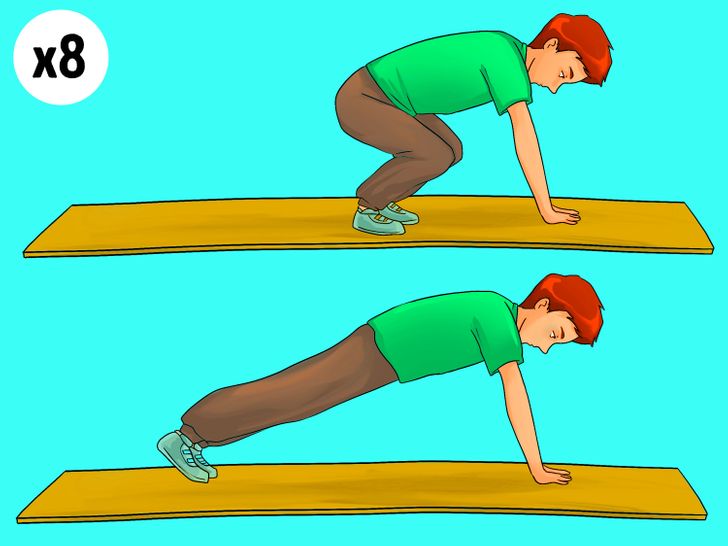 Start by positioning yourself in the push-up position and jump with your knees toward your chest. Then jump so as to position yourself back in the push-up position.
Sumo goblet squat pulses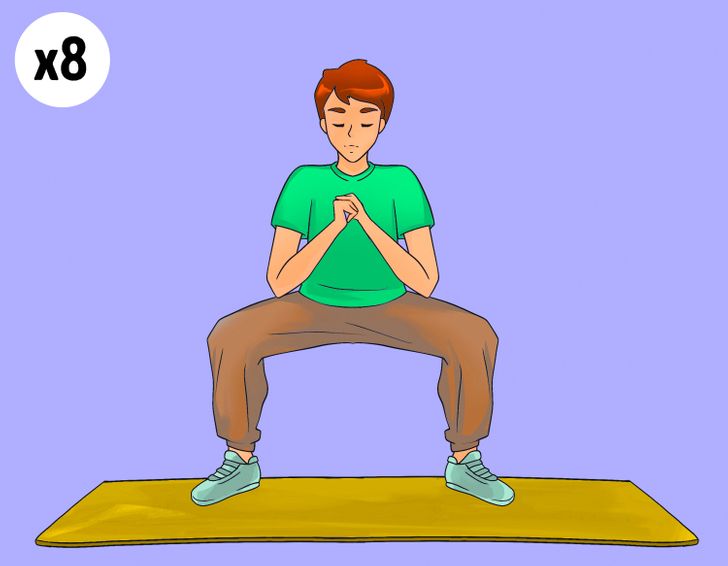 Start by spreading your feet wider than your shoulders and position your feet at a 45-degree angle. Now perform 90-degree angle squats and then come half-way up before going down again.