Formulated with biotin, keratin, and Amla, these tropical orange flavored gummies work to strengthen the hair follicle for optimal growth. Just two a day and you'll be well on your way to the thick, lustrous locks of your dreams.
DL.MD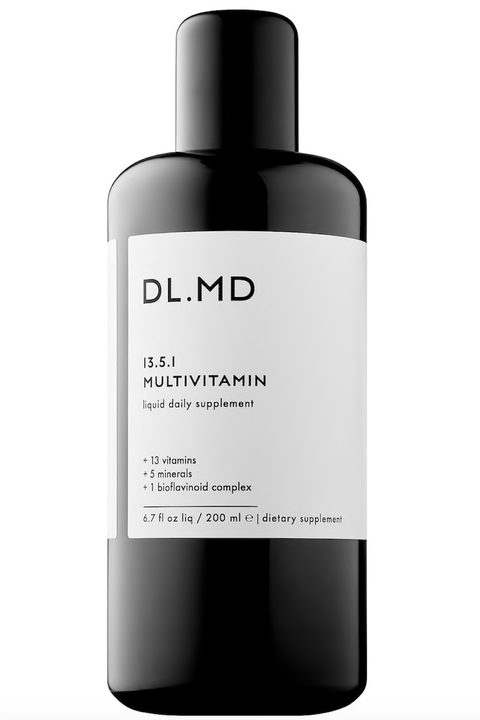 This liquid powerhouse of vitamins and minerals is not only a hair, skin, and nail strengthener, it's also an energy booster. Even better: taking your supplements in the form of a liquid means a high absorption rate.
Dose & Co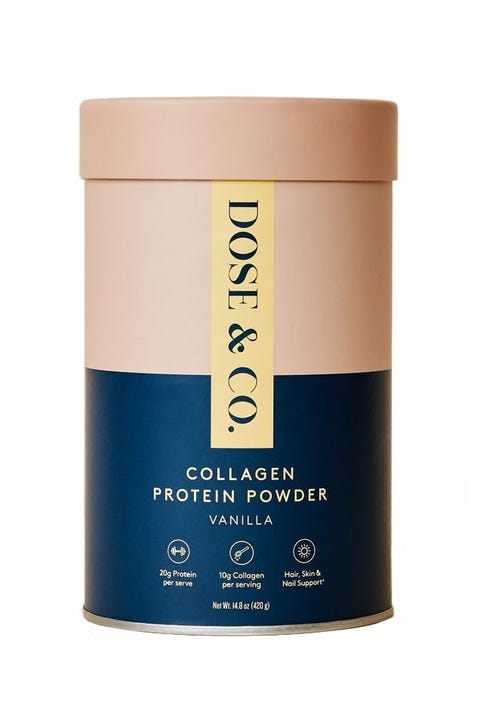 This collagen/whey protein blend is the hair and skin supplement of choice for the Kardashians. And in addition to increasing the strength of your hair, skin, and nails, it simultaneously bolsters your muscles post-workout.
Keranique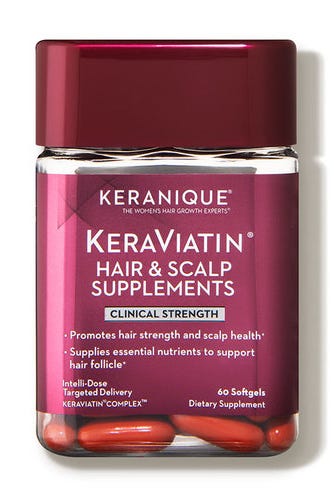 The catalyst for healthy hair is having a healthy scalp, and Keranique supplements are created with optimal scalp health in mind. Their softgel tablets are packed with follicle-strengthening ingredients like biotin and the B vitamins, in a formula made specifically for women.
Reserveage Nutrition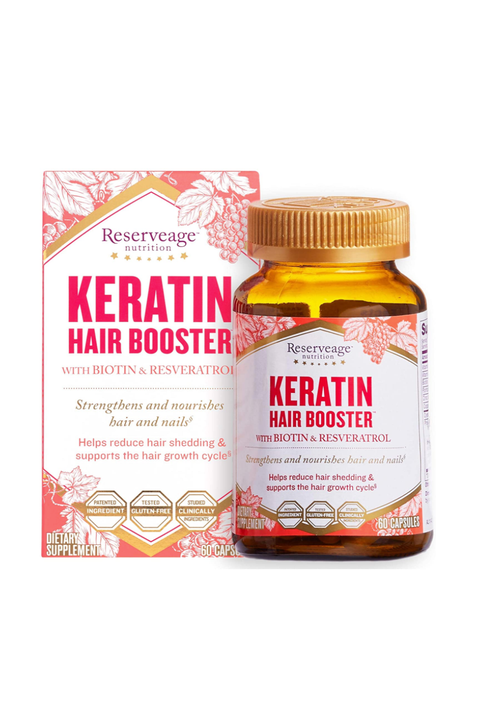 Reverse thinning hair with Reserveage Nutrition's Keratin Hair Booster supplements. This supplement is formulated with biotin, resveratrol, and Cynatine HNS Keratine—an ingredient that helps improve damaged hair and skin. Use it to protect your hair strands from the wear and tear that occurs from chemical treatments and everyday styling.
Nioxin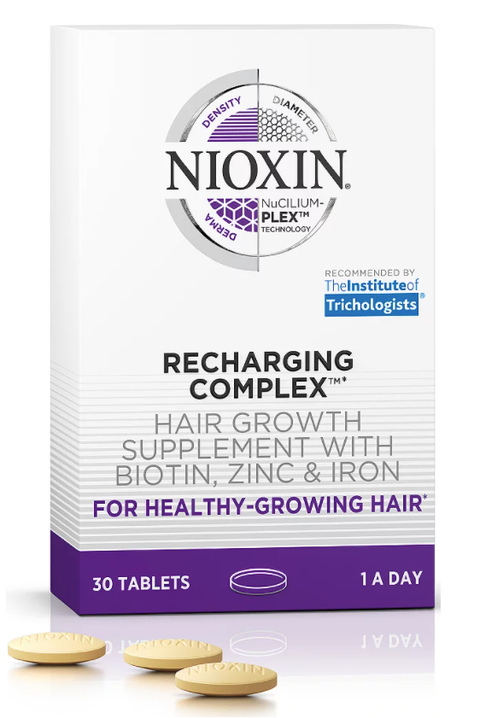 Nioxin is beloved by dermatologists and trichologists for its hair thickening product offerings. The Recharging Complex Hair Growth Supplements—packed with biotin, zinc, and iron—do not disappoint when it comes to strengthening your hair from the inside out.
Elon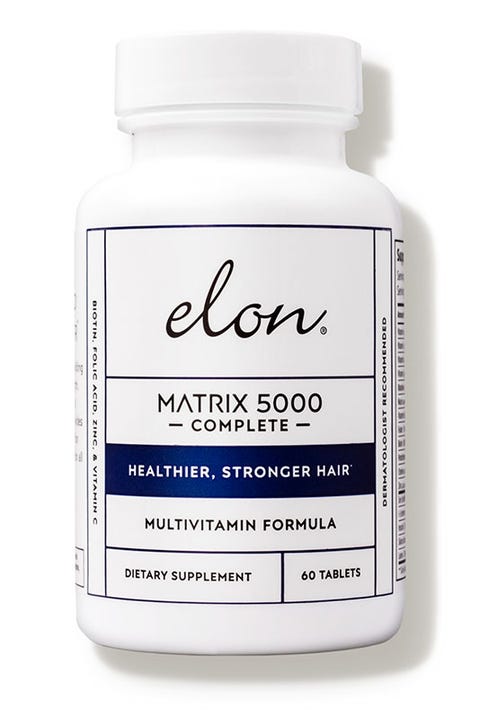 Struggling with brittle strands? Try this multivitamin formulated with high quality strengthening ingredients like biotin and l-cysteine that do wonders for preventing hair breakage.
Movita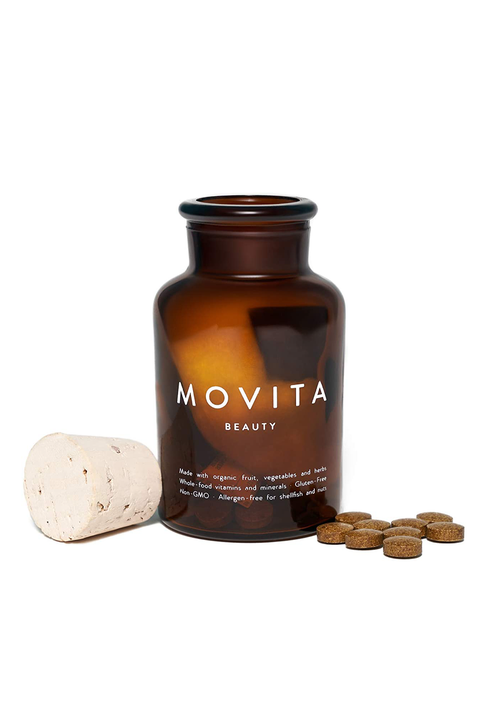 ICYMI: Biotin is the key ingredient to hair growth. However, Movita Beauty's Hair, Skin & Nails Vitamins pack even more of a healthy punch with the addition of fermented fruits, vegetables, and herbs alongside biotin and turmeric. The result: an optimal all-natural easy-to-digest daily supplement.