Hair growth vitamins are the perfect go-to to kick your hair growing journey into high gear. We rounded up our favorite hair supplements, gummies, and vitamins. These are packed with ingredients like biotin, keratin, collagen peptide, and hyaluronic acid, all of which are clinically proven to aid in granting you your most healthy hair yet.
TULA Skincare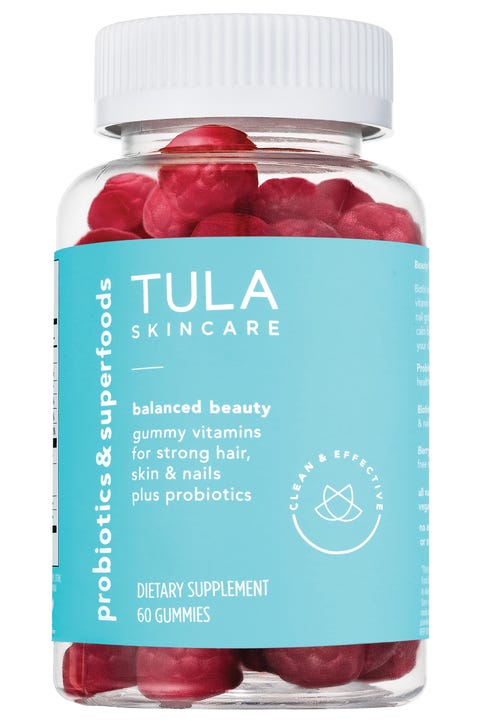 Not only will your hair, skin, and nails reap the benefits of this supplement, your digestive system will thrive. These berry-flavored gummies feature elderberry to boost the immune system and probiotic extracts to calm bloating for a well-balanced gut.
Vitafusion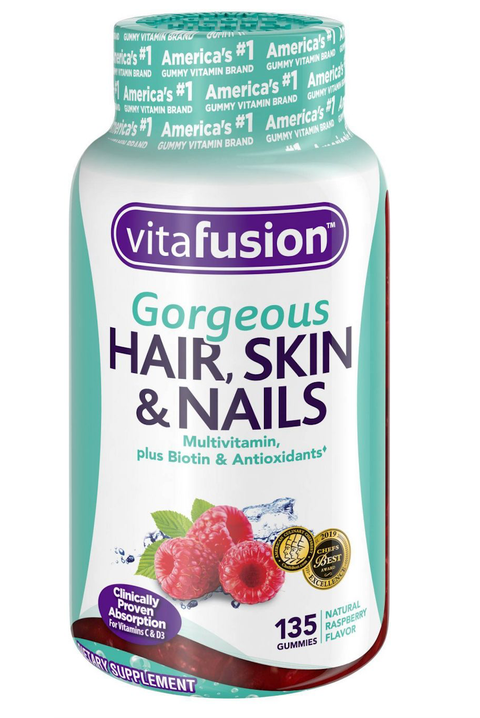 Yes, you can experience healthy hair, nails, and skin on a budget. This drugstore gem is formulated with vitamin C, E, and biotin to ward off environmental stressors and boost your glow. Plus, it stimulates hair and nail growth.
Mielle Organics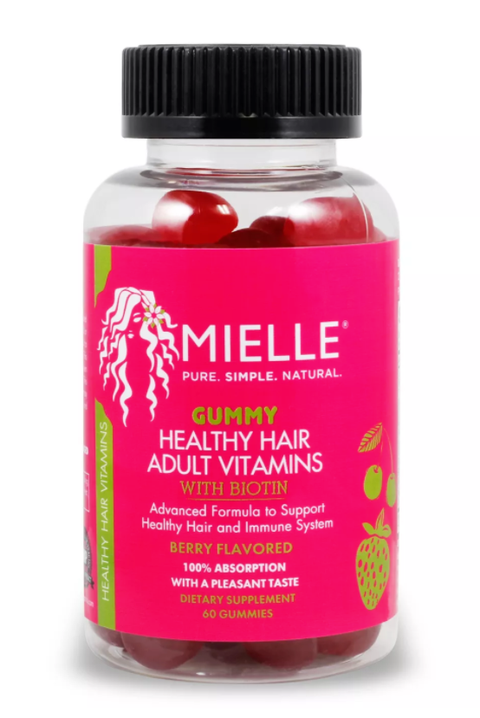 Experiencing breakage or excessive shedding? Mielle Organics offers a vitamin- and protein-packed gummy to quickly stave off damage and support hair regrowth. The key ingredients include biotin, folic acid, and vitamin B-12 to help strengthen weak strands. And the tasty berry flavor makes it worth the try.
Klorane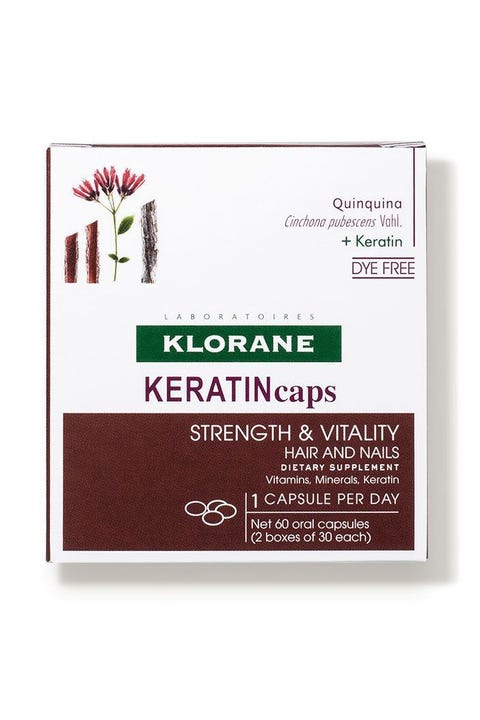 Put a stop to hair thinning while strengthening your nails with this nutrient-packed capsule. Powerhouse ingredients like keratin, quinine bark extract, biotin, zinc, and vitamins B3, B6, and E work together harmoniously to boost shine and promote thicker growing strands.
Olly