3. Relaxation of the trapezius muscles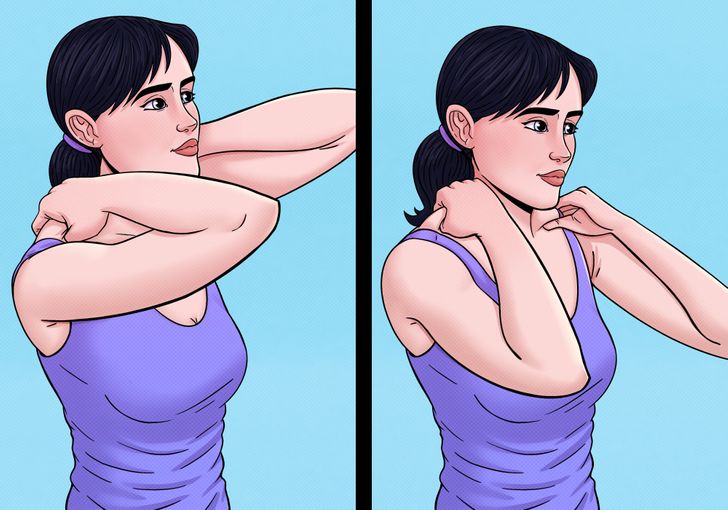 Stand up straight.
Bend your thumbs and place them under your trapezius muscles.
The elbows should point up to the sides.
Now deeply grasp the trapezius muscles with your fingers as it's shown in the picture.
Begin to slowly lower your elbows down without releasing the muscle.
Now lift your elbows up.
Repeat this exercise 2 to 3 times.
4. Finger walking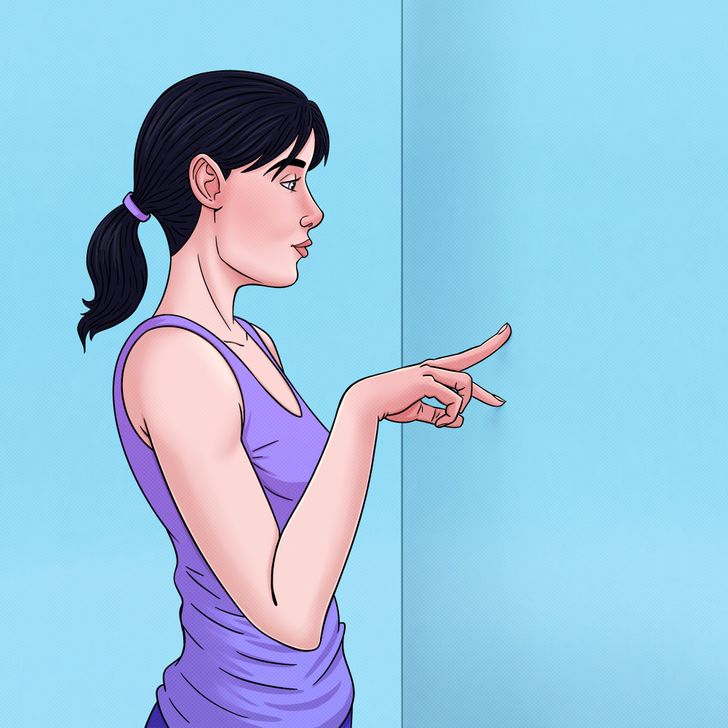 Stand up straight facing a wall, three-quarters of an arm's length away.
Now touch the wall at waist level with your fingertips. Start slowly walking your fingers up the wall. Your elbow should be slightly bent. Raise your arm as far as you can. Work with your fingers but not with your shoulder muscles.
Slowly lower the arm.
Repeat this exercise 10 to 20 times a day.