According to health experts, a waistline above 40 inches (or 102 cm) in men and 35 inches (or 88 cm) in women can be a sign of abdominal obesity. Visceral fat can affect your insulin production and even increase the level of stress hormones in your body with time, which is why it's crucial to keep your abdominal area in shape.
10. Reclined spinal twists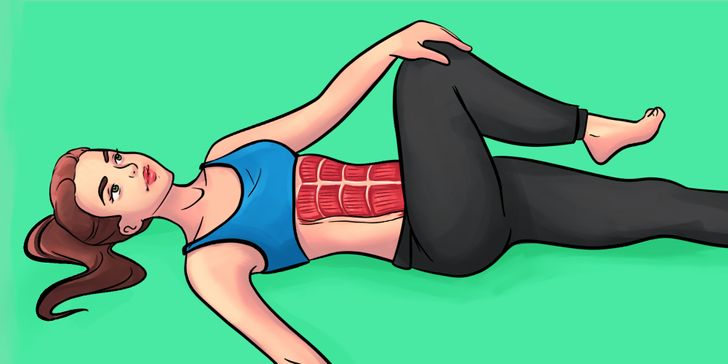 The initial position: Lying flat on your back with your arms stretched out to the sides
What to do:
Keeping your left leg straight, bend your right knee and move it toward your chest.
Slowly let your right knee roll over to your left side and hook your right foot behind your left thigh.
Place your left hand on your bent knee and gently press it to intensify the stretch.
Hold the position for 5-10 seconds, then repeat the exercise with your other leg.
9. Reverse plank kicks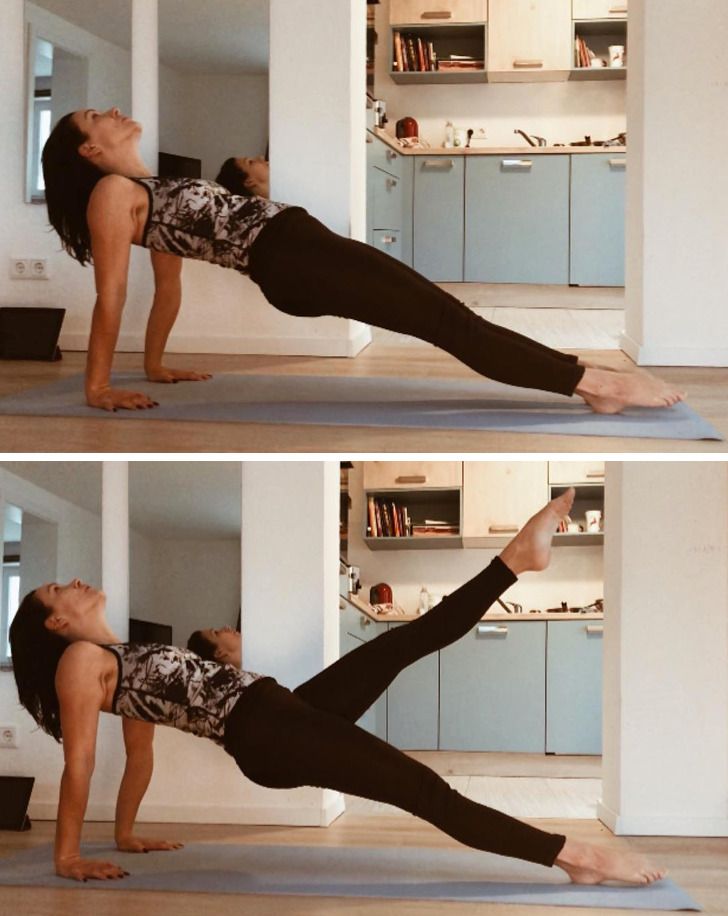 The initial position: Standing in the reverse plank position with your arms and legs straight, your hands placed on the floor with your fingertips pointing toward your lower body and your heels on the ground.
What to do:
Slightly lower your buttocks toward the floor and raise your left leg toward the ceiling at a 45-degree angle at the same time.
Return to the reverse plank position and repeat with the other leg.
Perform 10-15 repetitions with each leg.