Regular exercise helps us stay in good shape and push back the appearance of changes associated with old age. This applies to all the organs in our body – including our brain. Today we tells you about 4 simple exercises that will help to preserve your memory and other cognitive functions well into old age!
Multicolored text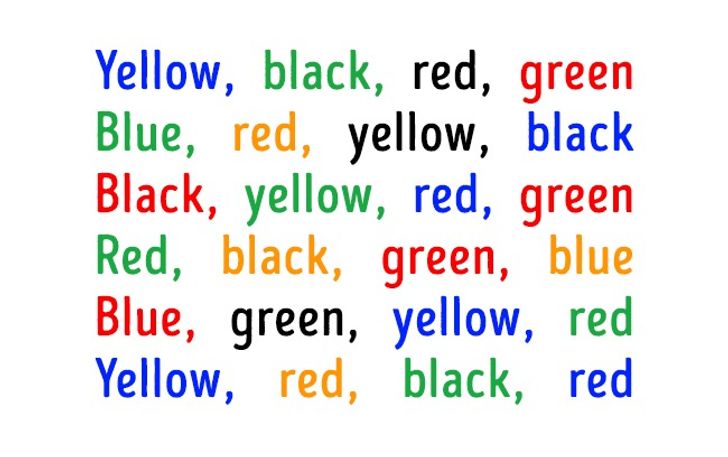 Before you is a list of words written in different colors. Starting with the topmost word, proceed to say aloud the name of the color in which each of the words on the list is written. When you reach the end of the list, name each color again in reverse order. Expect the going to be difficult at first since the sections responsible for text perception and color perception are located in different hemispheres of the brain.
Useful effects: Helps to prevent Alzheimer's disease by establishing new connections between the hemispheres/improving concentration and attention-switching abilities.
Schulte Table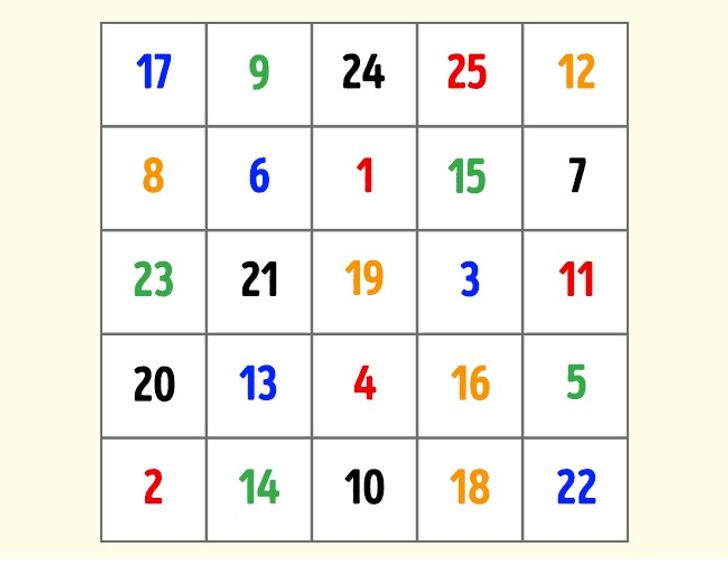 Concentrate on the number 19 at the center of the square. Your goal is to find the number 1 and then all the remaining numbers in ascending order, fixing your gaze on each in turn. Later on, you can draw your own table (don't forget to arrange the numbers in the cells randomly). Alternatively, you can search for Shulte tables on the Internet.
Useful effects: Increases the reception and processing of information speed and develops peripheral vision.
Finger gestures