5. A colorful print on curtains can refresh any room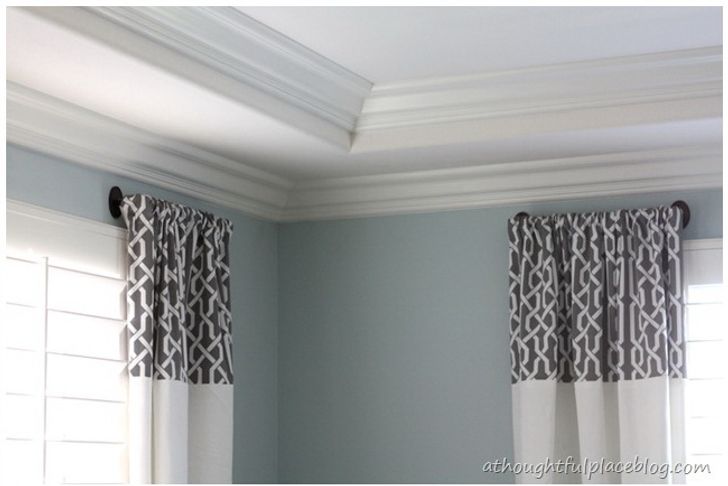 Bring a colorful print to your plain curtains to renew the interior.
6. Hang curtains closer to the ceiling to create the illusion of large windows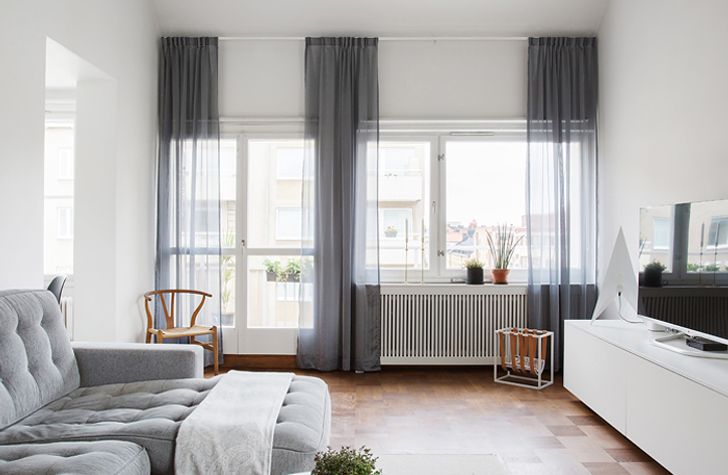 Hang curtains as close to the ceiling as possible to make windows look bigger.
7. A long shower curtain makes the bathroom look more spacious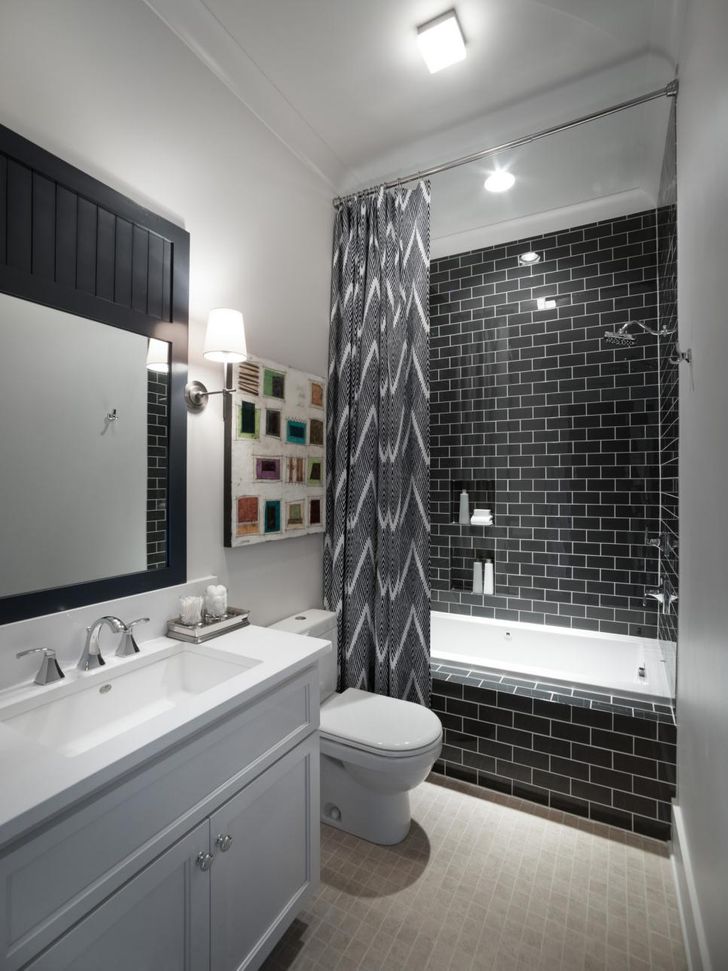 Use the same idea to get the illusion of a high ceiling in the bathroom; just hang a long shower curtain close to the ceiling.
8. Create an unusual rod for curtains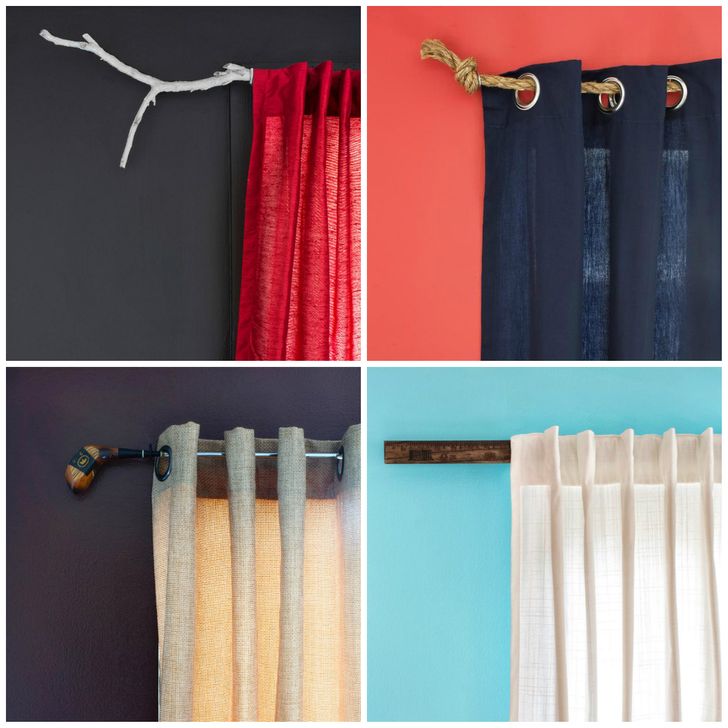 An unusual rod for curtains will emphasize the style of the interior and show off your great taste.
9. Creative ties will make curtains look attractive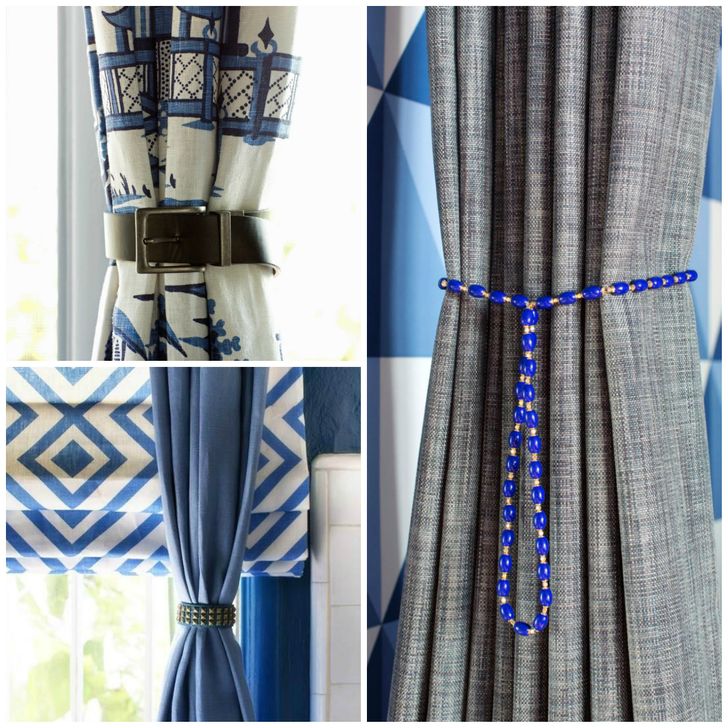 Lovely and unusual ties like these will be the highlight of the interior.
10. New handles will refresh your cupboards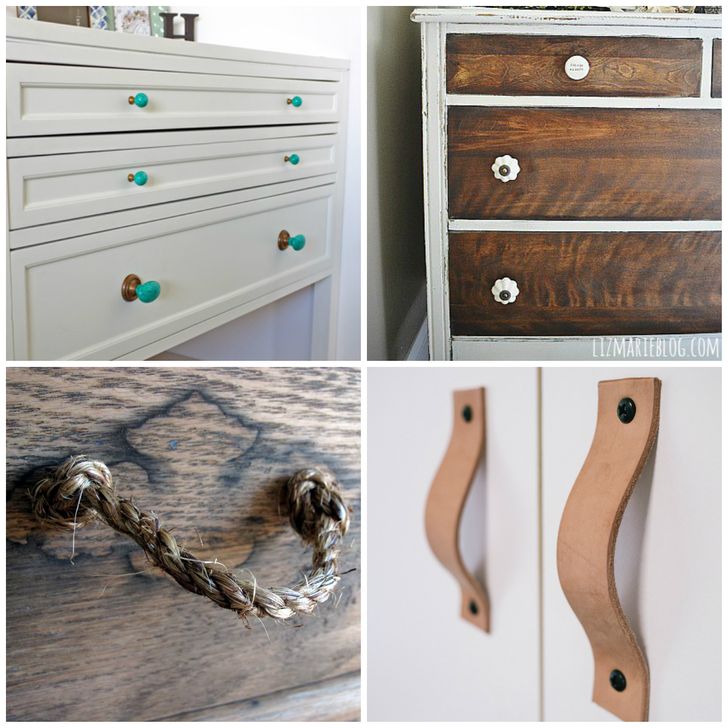 No need to buy new furniture to refresh the interior. Sometimes, new small details are all you need to drastically change the room.
11. Create a colorful frame for the TV