2. Baked Egg Cups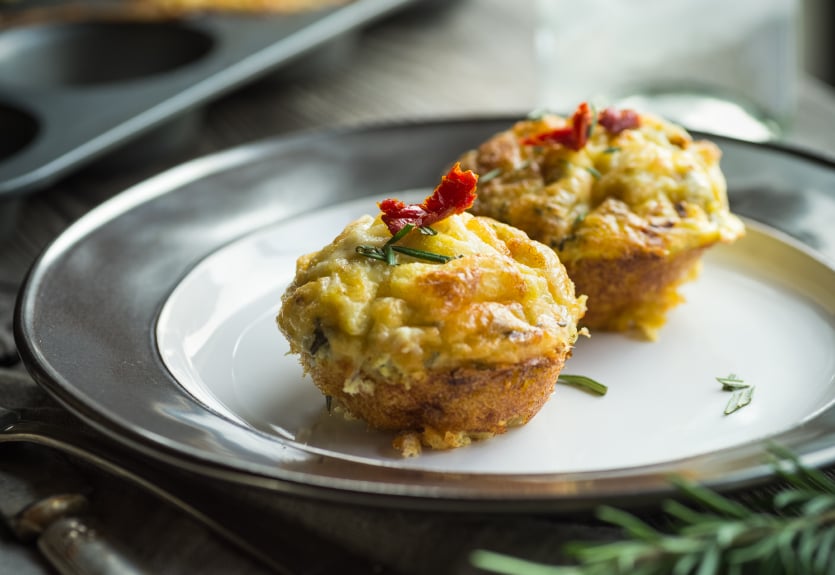 These cute little egg muffins are actually a super nutritious, low carb, high protein start to your morning. Make a big batch in a muffin tin, and grab one as you're running out the door. Once you get to work, simply reheat in the microwave for 10 to 15 seconds.
To make, mix together six large eggs and your choice of toppings in a bowl with salt and pepper to taste. Some good suggestions include chopped peppers, sausage, chopped bacon, spinach, onions, and shredded cheese. Fill each muffin cup ¾ full, and bake it in a preheated 375 degree Fahrenheit oven for 20 to 25 minutes or until firm. Store in an airtight container for up to one week, or freeze them for later.
3. Coconut Chia Pudding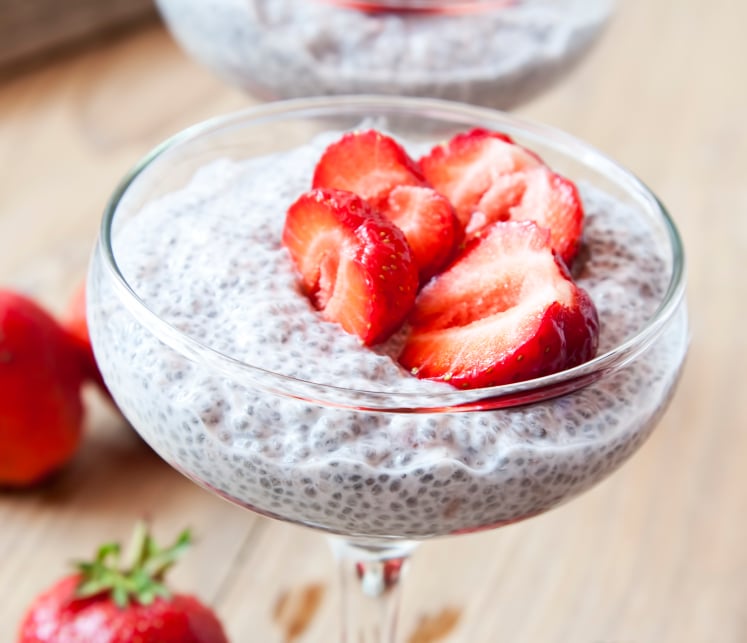 Calories: Approximately 300
Chia seeds have become the darlings of the healthy diet world because they're packed full of fiber, omega-3s, protein, and calcium. That makes them the perfect addition to your balanced breakfast. Although the texture does take a little getting used to, once you give them a chance they're sure to change up your normal routine.
To make, mix a can of coconut milk with ⅓ cup of chia seeds, 1 tablespoon of vanilla, and honey to taste. Top your concoction with fresh or frozen berries, and bring it with you on the go.