The ability to define this one main task is key to your productivity, and by scheduling the most important task for first thing in the morning, you will set the tone for the rest of the day.
I'm one of those rare people who still prefers pen and paper to online to-do lists. I use Productivity Planner which is a notebook made up of simple to-do lists for each day. Every page is divided into three sections: the most important task of the day (you only get one!), secondary tasks of importance, and additional tasks. I also love that it starts every day with a motivational quote.
2) Track Your Working Hours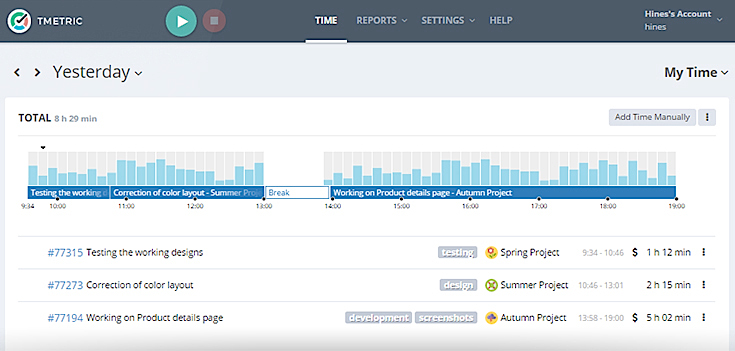 You'd be surprised (or maybe not) at how much time we waste during the day and never even know it. Between reading every e-mail as soon as it comes in, checking your social media every hour, and finding inspiring quotes for a blog post, tracking your time is a good strategy to increase productivity by seeing where it's leaking out.
"The way we measure productivity is flawed. People checking their BlackBerry over dinner is not the measure of productivity."
By evaluating your day, you can figure out which areas of your workday you'd like to change and make better decisions on managing your time.
For instance, TMetric is a new free time-tracking app with a simple, user-friendly interface:
It allows you to create new tasks, manage projects and clients, add tags, edit your working hours, set billable time and rates for each project, and get detailed reports on all your tasks and projects. TMetric can also be integrated with many other services you use such as Trello, Asana, Visual Studio and many more.
3) Inbox Zero E-mail Management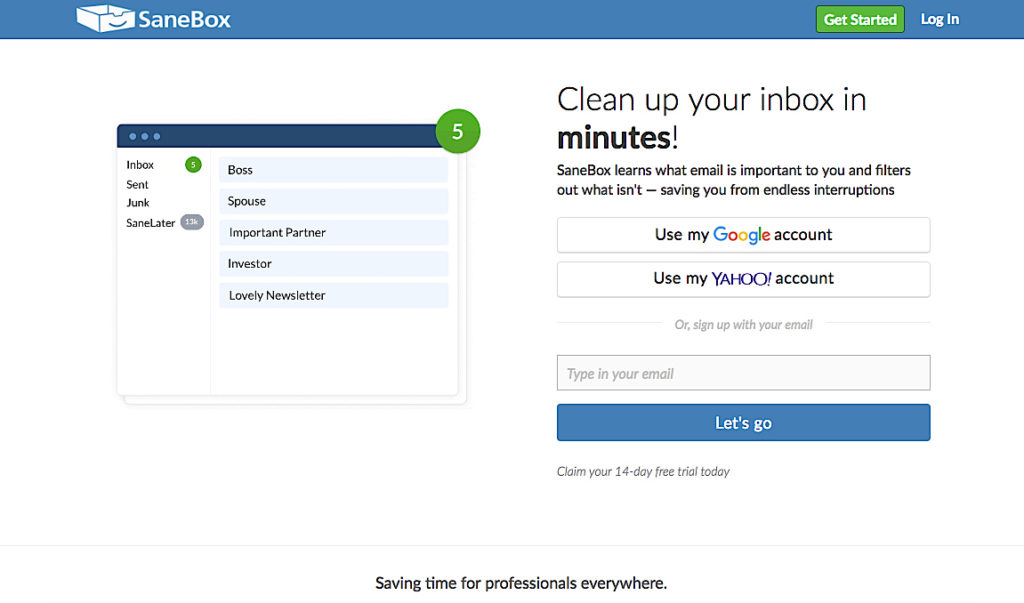 Are you aware of how much time you spend on e-mails each day? If you read, respond, organize and archive every e-mail that arrives in your inbox throughout the day, you are wasting a whole lot of time. Contrary to what many believe, the most successful entrepreneurs only check and write e-mail twice during the day: first thing and last thing.