3. Say no to stimulant drinks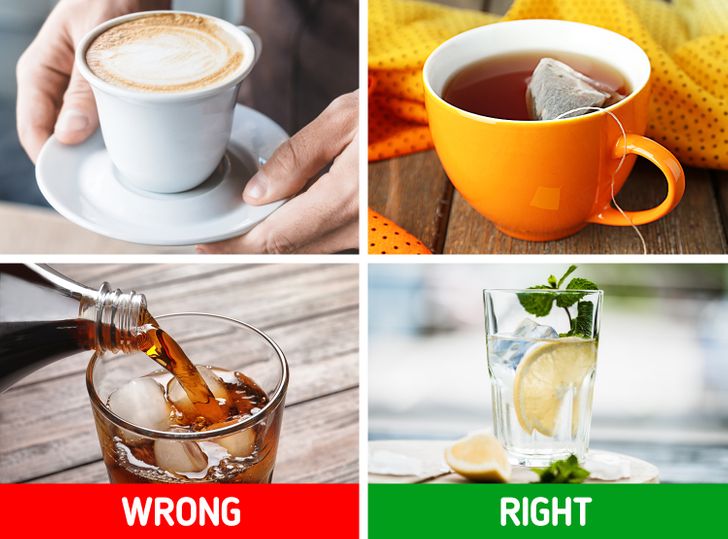 Coffee, and any type of beverage containing caffeine, are known to be enemies of anything related to calmness and relaxation. This substance (which is usually combined with sugar) increases the amount of adrenaline present in your body and enhances the symptoms of stress and anxiety.
Then, a vicious circle is triggered: you feel more stressed and want to eat more. That's why, instead of having breakfast with coffee or drinking a soda with lunch, it's better to choose a cup of tea or a glass of lemonade.
4. Eat spicy food, but not every day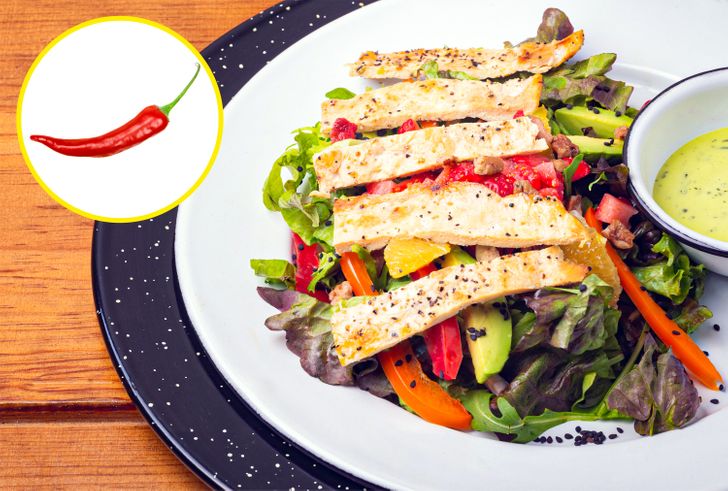 Some research claims that adding hot peppers to your meal could reduce your appetite. Capsaicin — the substance that makes chili peppers hot — makes the body feel full and burns more calories than other foods. This is because your body uses more energy to process the heat from the hot peppers.
So, if you feel anxious, you can try this trick to satisfy your appetite, and avoid eating again soon after your meal. But be careful to not use it daily, because otherwise your body will get used to it and it will not produce the same effect.